Creating intake flows for work is now easier than ever with our improved Task forms. Whether you're creating an intake process for coworkers or clients, task forms let you structure asks directly as tasks.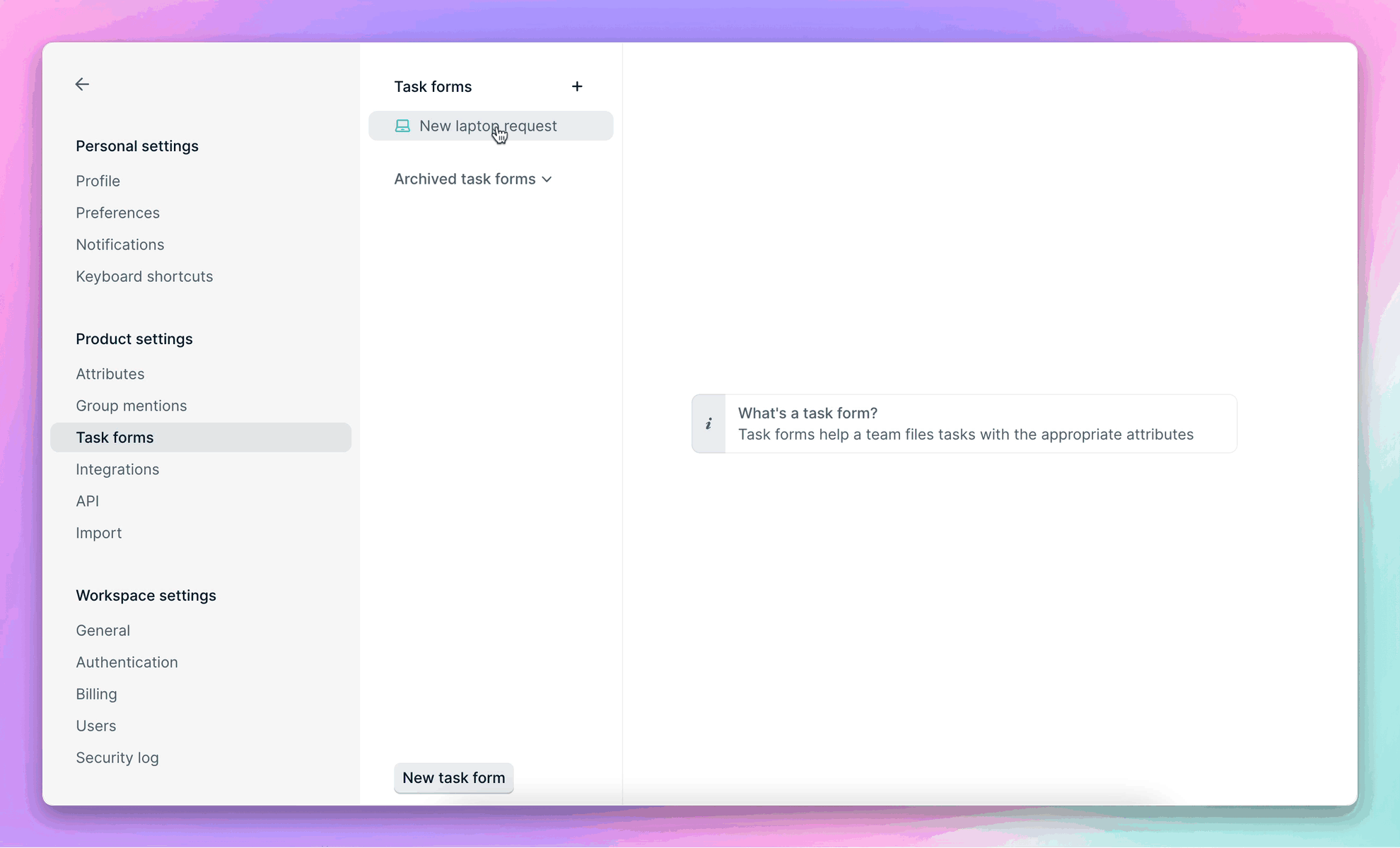 Here are a few ways the Height team uses Task forms:
A bug report Task form to allow coworkers to file tasks when they notice something that's not working as expected. We even embedded a button that opens directly to the Bug report task form from our #bugs list to make it super easy to find.
A full-stack engineering candidate Task form for our external recruiters to submit candidates for our consideration. The Task form collects all the key info we need about a candidate for us to make a decision.
A feedback Task form for any users to send us feature requests or their thoughts about the product and how we can improve it. Try it yourself here: https://height.height.app/?taskForm=User-feedback-thoughts-SNAtJQJowbBB
As you can see, Task forms can be for just your fellow coworkers or workspace members, or can be shared with third-party customers, clients, and users via a shareable link, making it easy to collect all requests for work in one centralized place.
Minimize the back-and-forth over work with Task forms ✨
Learn more here: https://height.app/product/forms