Control who can see information like cost or due date for tasks with attribute permissions. When working with clients or other external partners, you can easily keep select attributes on a need-to-know basis.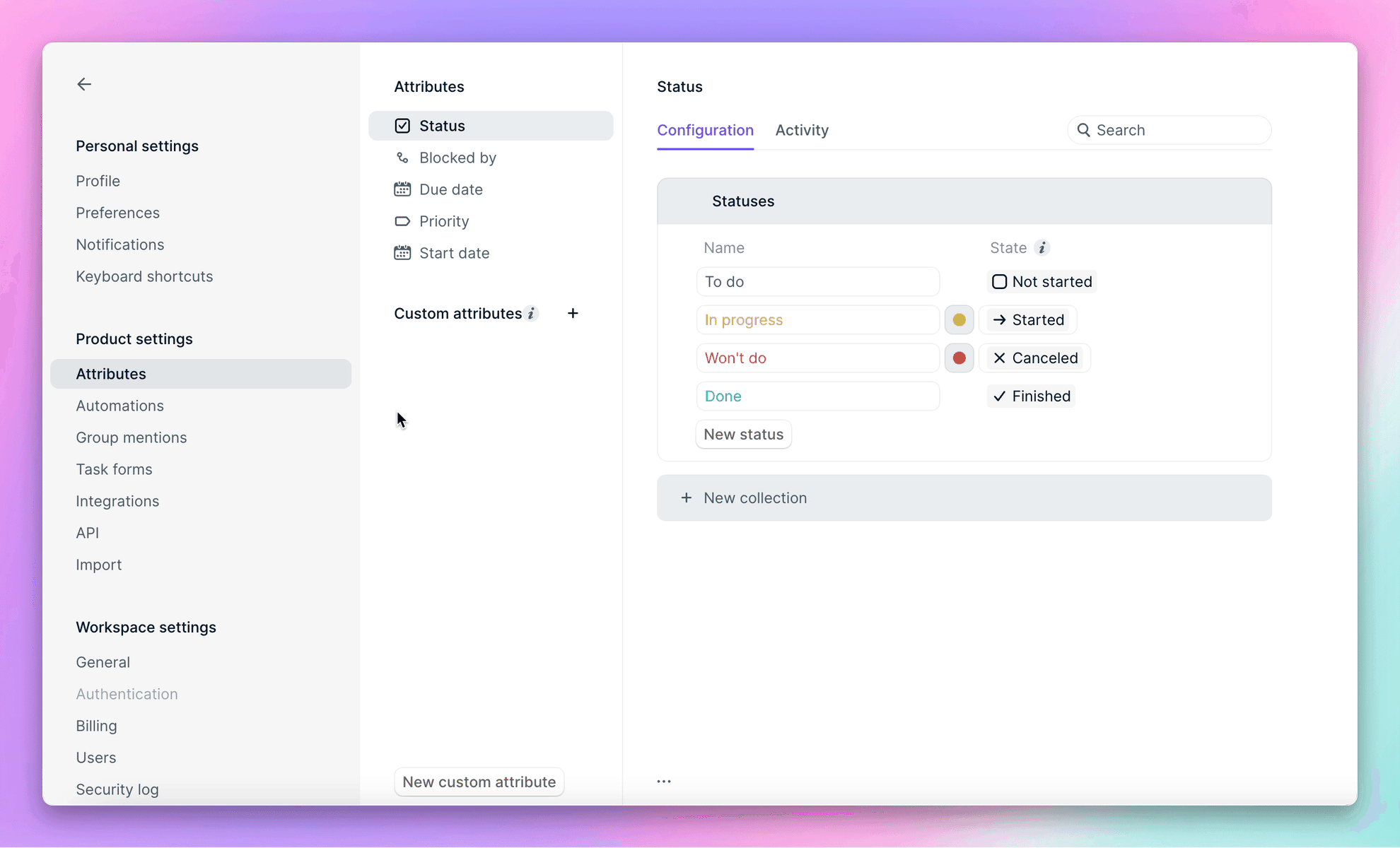 New triggers unlock endless Automation possibilities
Automate actions across even the most intricate task relationships with our new automation triggers. These new triggers include subtasks, tasks with relationships, task family members, and filters. For example, create an automation for when all subtasks Status = Done, automatically update the parent task to Done.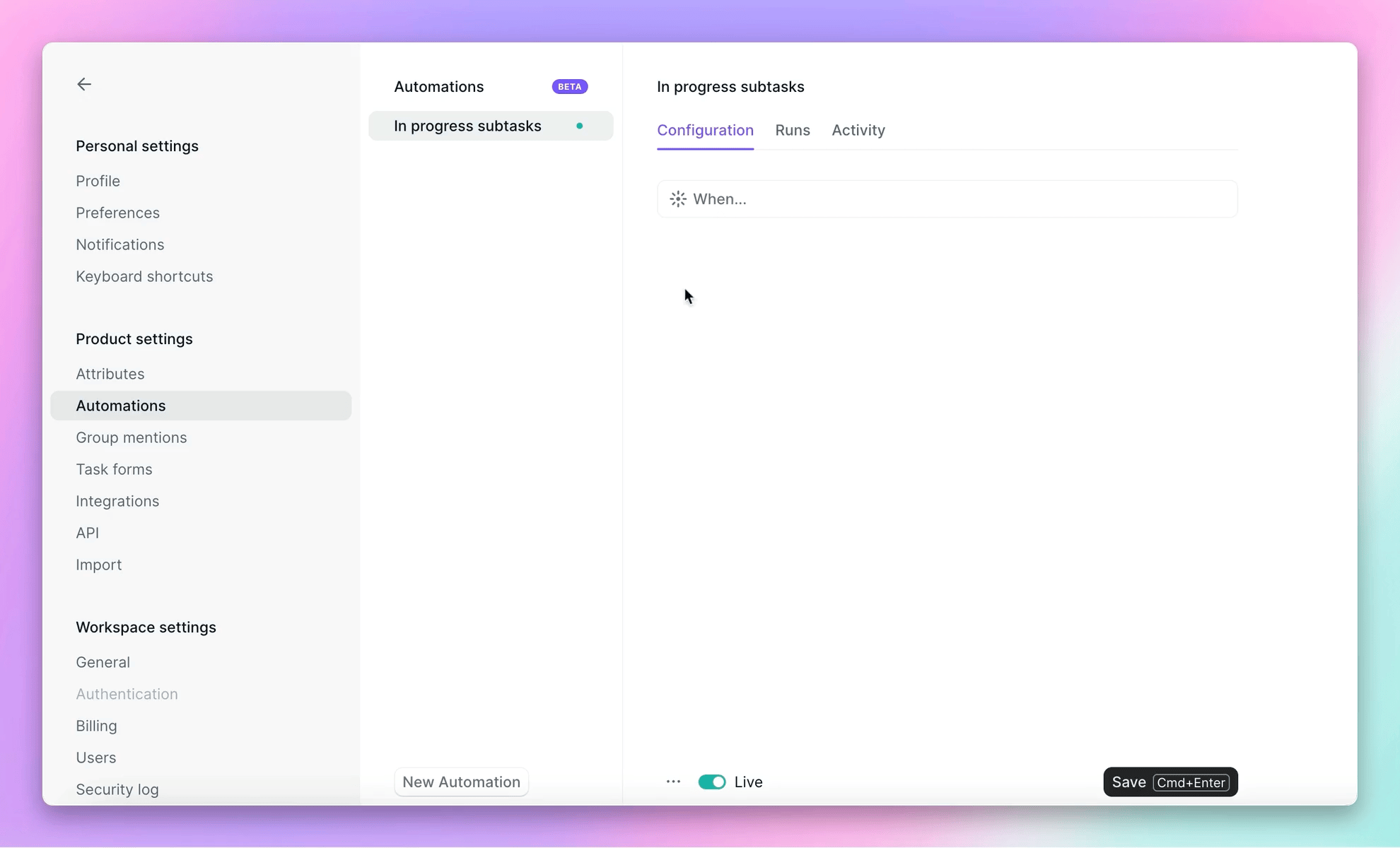 Stay on top of your work by filtering on specific text patterns
You can now filter based on specific prefix text patterns, making it easy to capture specific tasks or lists that start with similar text. For example, aggregate all of your lists that begin with the word "feature" into a smart list with 'feature-. Any new list with this prefix will automatically be added to the smart list. Say goodbye to manual work 👋
No more digging, find your Task forms instantly
Our newly improved toolbar now keeps the task form button always visible, giving you easy access to all your relevant task forms.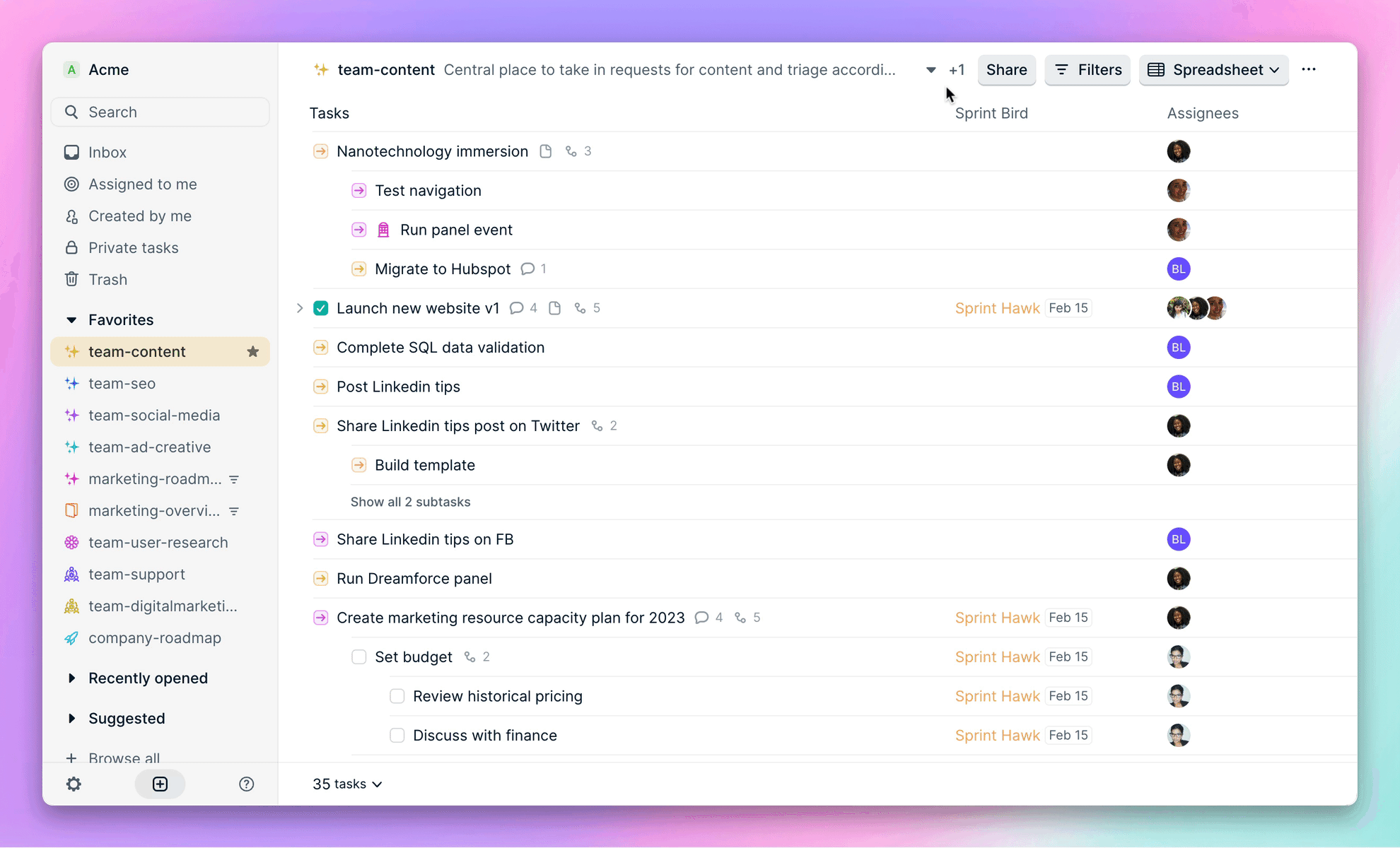 Improvements & bug fixes
Updated uploaded file size limits: Free plan - 50MB, Team plan - 100MB, and Enterprise plan - 5G.
Fixed a bug where duplicate attributes were appearing during CVS imports.
Fixed a bug where the chat was not scrolling within the chat box.
Fixed a bug where if a user was logged in on multiple browsers, when they tried to sign out in a browser, the page would try to refresh on an infinite loop.
Fixed a bug where adding a new guest to a list causes a 404.
Fixed a bug where changing task order via drag and drop in Gantt was not being saved.
Fixed bug where you couldn't drag and drop tasks to reorder them in a list.
Fixed a bug that was causing videos to not load on the iPhone app.
Fixed a bug that slowed down video previews from loading.
Resolved a bug that was causing an offline banner to pop up intermittently.
Fixed a bug where adding two or more screenshots to chat didn't work on the iPhone app.