Improvements to reduce accidentally deleting lists
To prevent people in your workspace from unintentionally deleting lists we've made a few updates to the Delete list modal. These include: adding the Archive list button, an alternative option that doesn't permanently delete your data; additional information about what happens when a list is deleted; visual indicators of the members affected by deleting a list; and removal of shortcuts for archiving or deleting a list 💡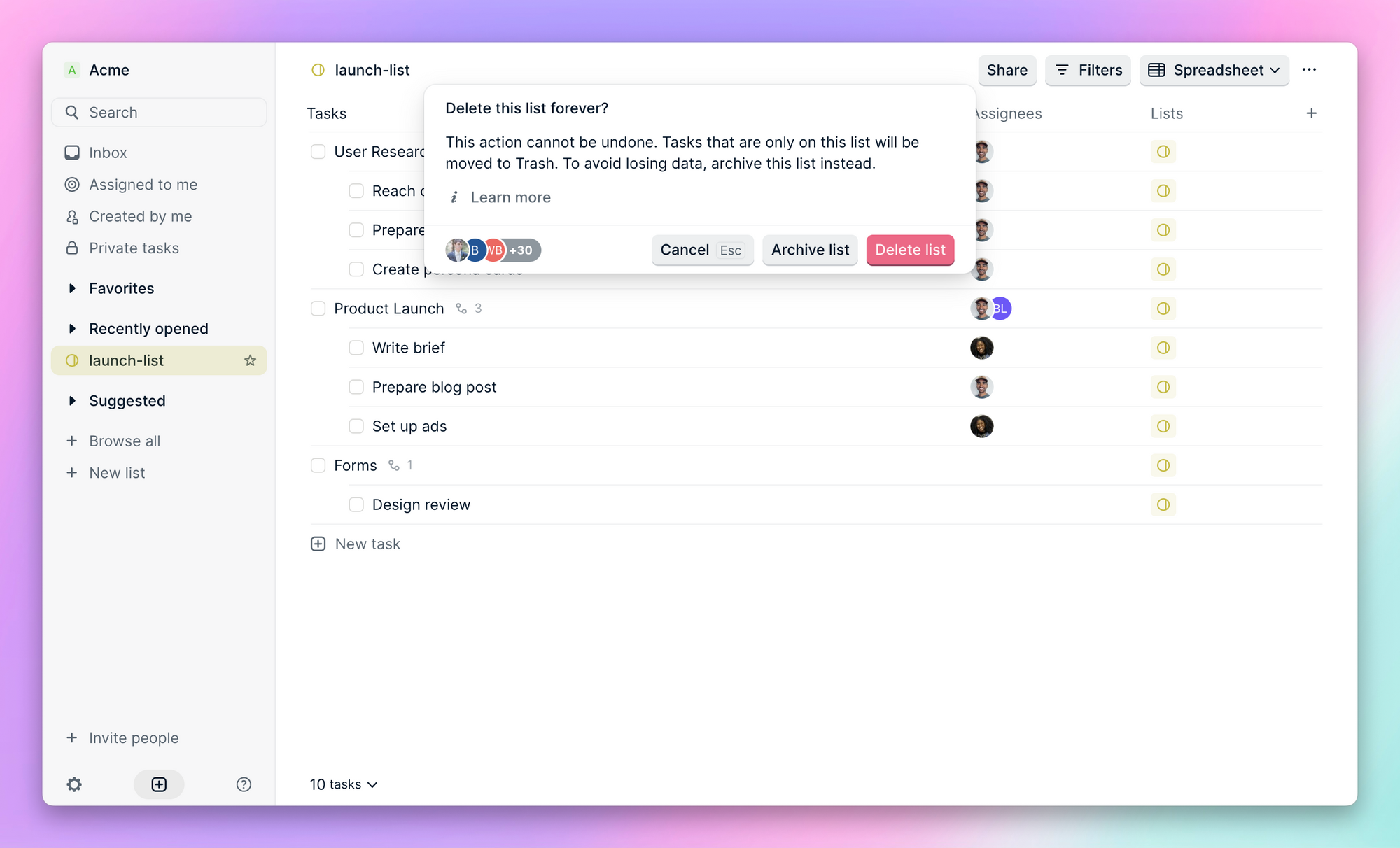 Stay focused inside chat with the adjustable editor
Whether you are scrolling back in the activity log for some much needed context or drafting up a list of important points, it's helpful to focus in on what's most pertinent. You can now resize the text editor to wherever your attention is and not a miss a beat drafting your next chat 🏃‍♀️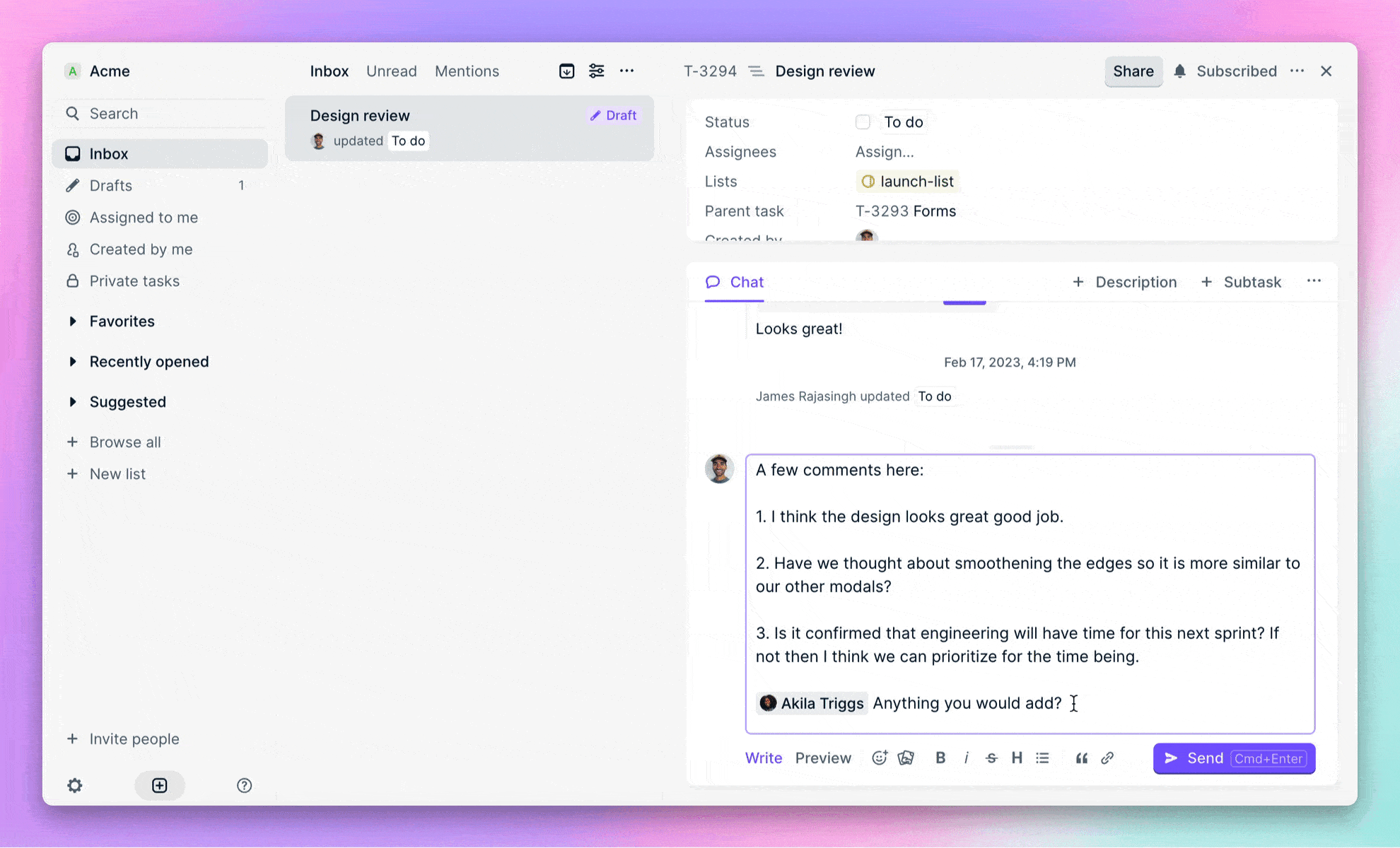 Improvements & bug fixes
Guests invited to an individual task are now visible to the member who invited them.
External tasks that have been previously imported onto a list and are then imported again to another list will be updated to appear on both lists.
Tasks can now be reordered using drag and drop when subtasks are set to Collapsed.
Fixed a bug with the Asana import that prevented selected tasks from being migrated to a newly created list.
Fixed a bug that prevented updating the status color in Kanban after being set to black.
Fixed an issue where the modal for completed monday.com imports was not loading.
Fixed a bug where Notion URLs embedded on tasks overlapped the refresh and setting buttons.
Fixed a bug that caused the mouse to lose focus after exiting the task modal.
Fixed an issue with horizontal scroll when viewing the Inbox on the iPhone app.
Fixed an issue where the Inbox was stuck on loading.