Why we think you'll love Height
Here are a few key features that make Height different from tools like Jira:
One tool for the whole company
Speed up the progress of cross-functional work by sharing one tool across teams and orgs: Height works for software development projects, but also for every other type of team and project. From marketing to business operations to analytics to design, Height's flexible workflows enable any type of team to collaborate, all in the same place.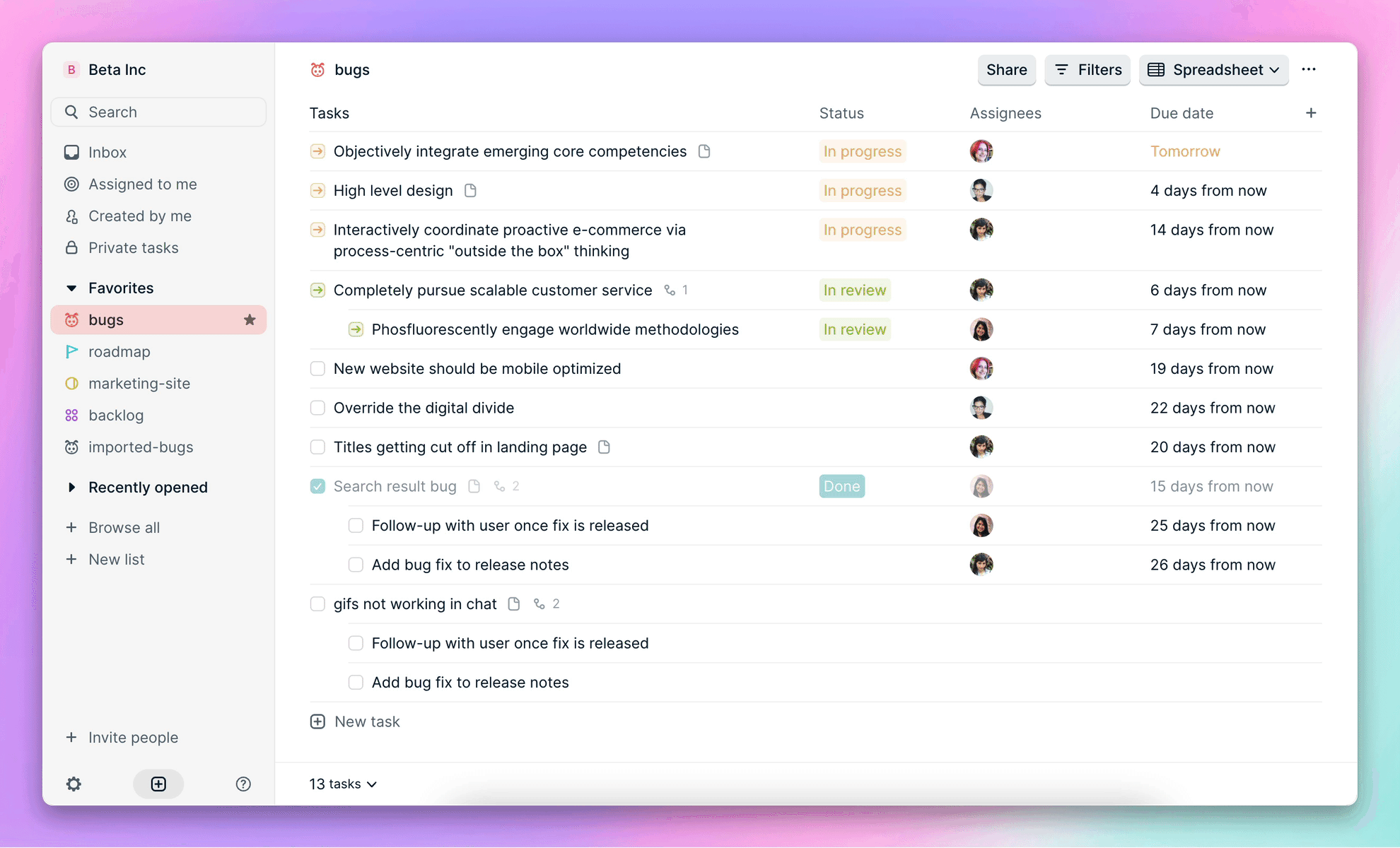 Command and shortcuts
Get the power of Jira, in a fast, modern UI. Create and update tasks in seconds, and sail through your tasks and lists with our mighty command palette and customizable keyboard shortcuts.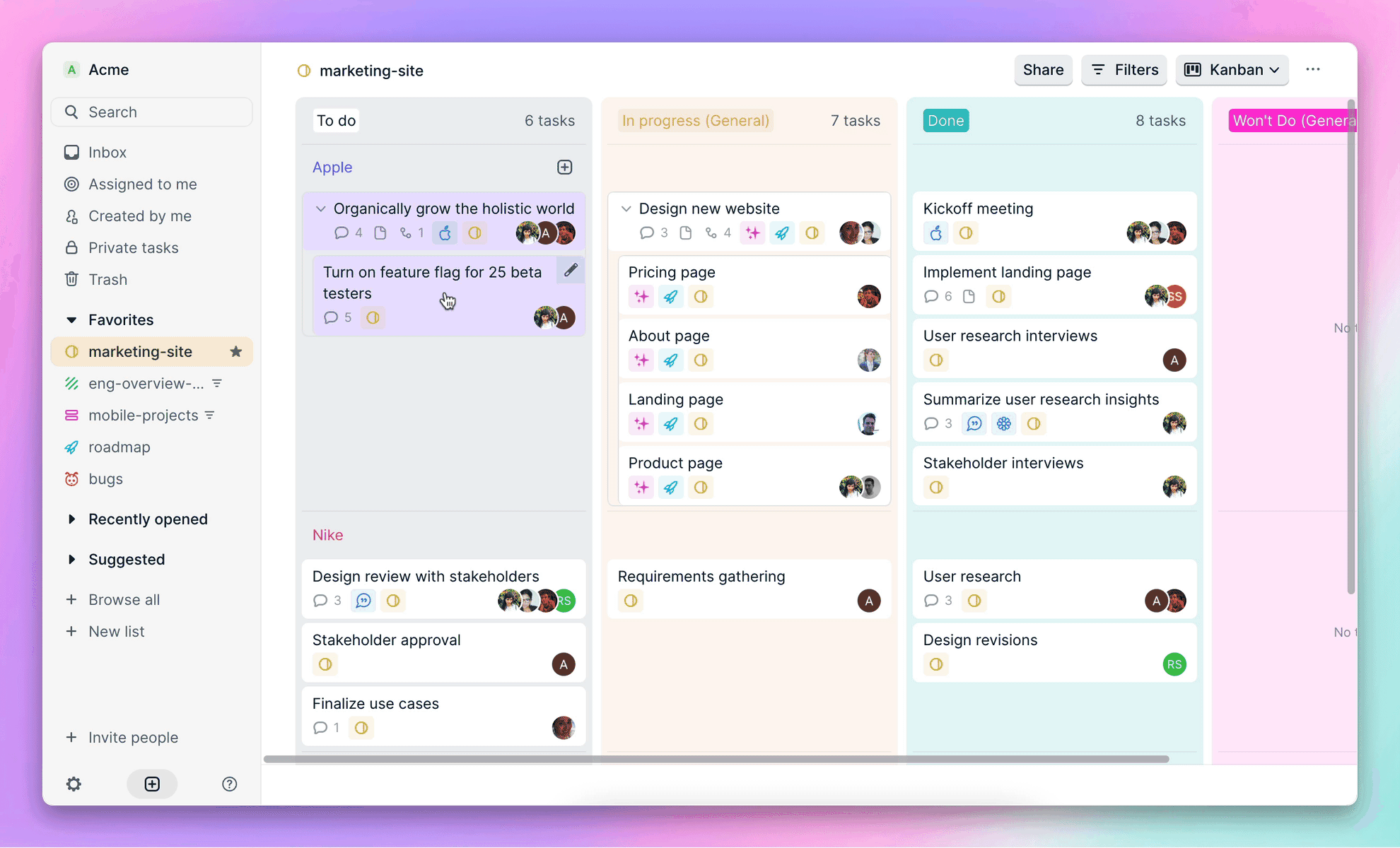 Powerful GitHub & GitLab integrations
Our powerful native GitHub and GitLab integrations enable engineering teams to easily link tasks and pull requests, keeping tasks in Height up-to-date as engineers are shipping code. Customize when to change a task's status and cross-post comments from GitHub and GitLab straight to linked tasks to keep the conversation in one central place.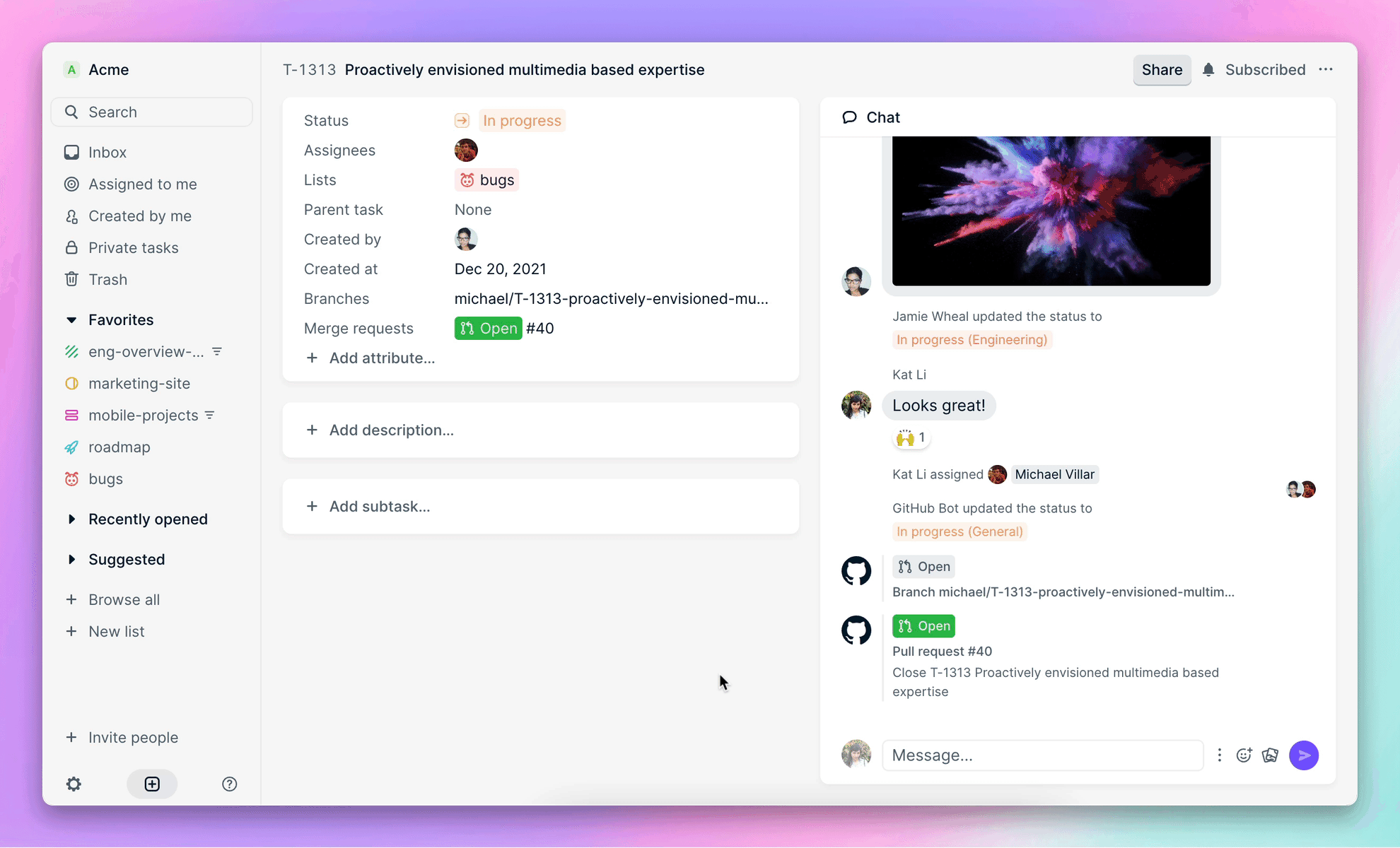 Zero learning curve
Seamlessly onboard new coworkers: people new to project management will immediately feel at ease with lists that look and feel like spreadsheets.
Designed for managers and ICs
Individual contributors will feel at home with their Assigned to me list to track todos and their Inbox to stay on top of notifications.
Smart filters and lists
Power users will love using Height's dynamic filters to find all tasks that fit the criteria set. Filter your tasks to find all the design tasks due within the next month, or see all the high priority projects across the entire company in one view. You can even save these searches as smart lists to come back to again and again.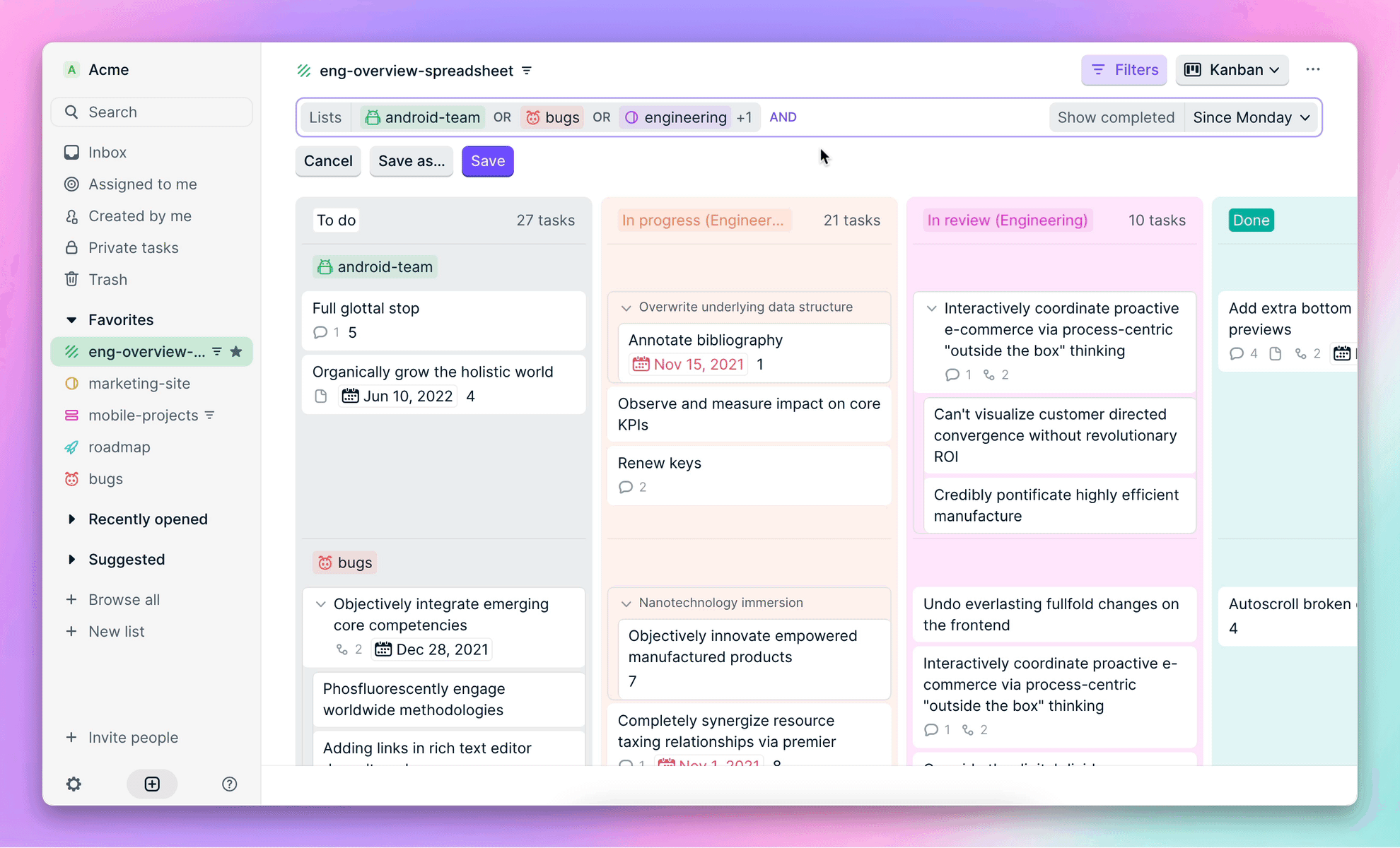 Free workspace guests
Collaborate on tasks and projects with guests, including contractors and clients, effortlessly. Guests can create and edit tasks, contribute to the conversation, and get visibility into the state of the project all in the same place as your own team — and can be invited to join your workspace at no cost!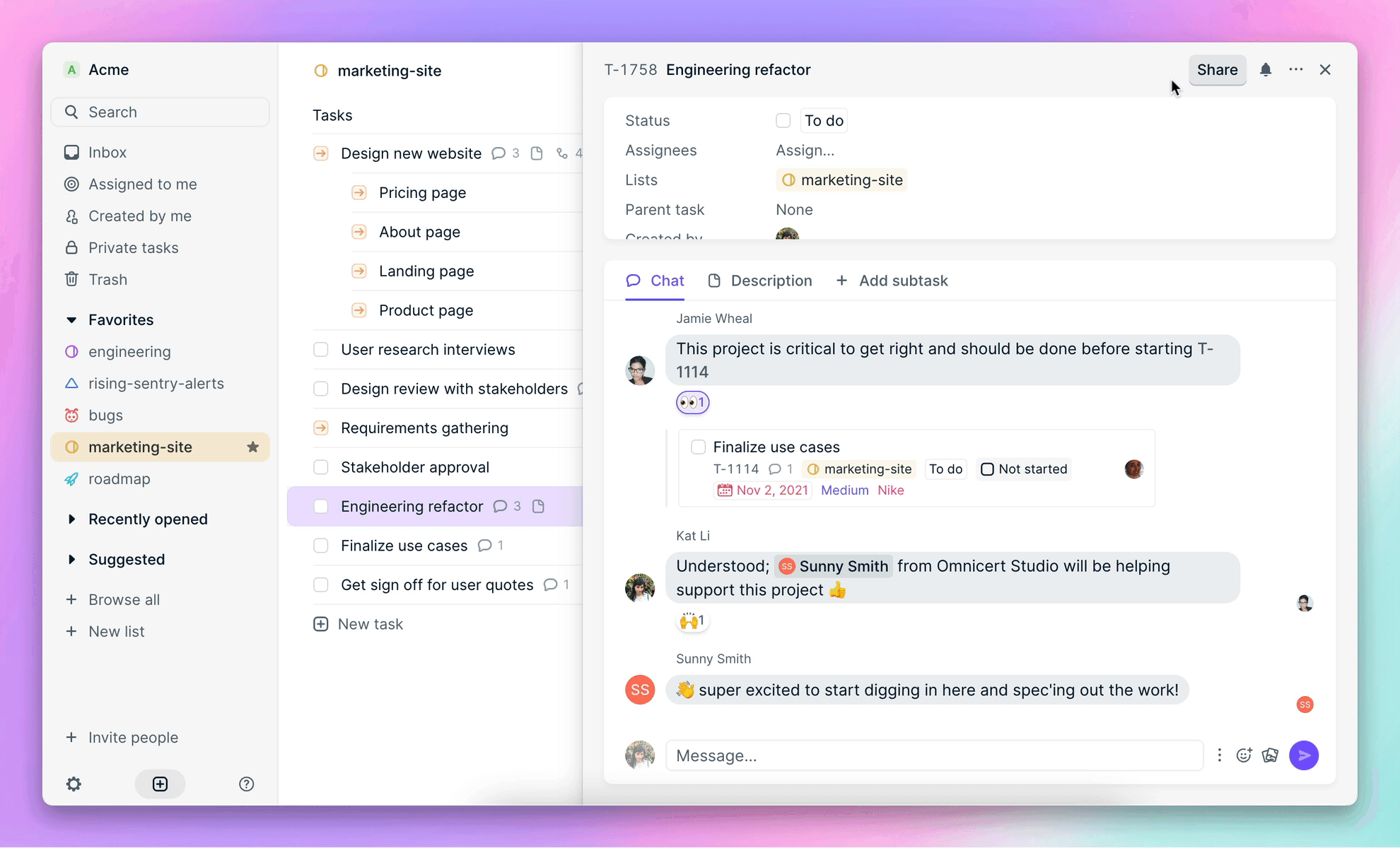 Imports your tasks from Jira
Migrate your existing projects from Jira Cloud to Height through our Jira import.
In Height, just go to Product settings → Import → Jira Cloud. Connect your Jira Cloud account, pick which project to import, and map fields from Jira to your attributes in Height. It's as simple as that.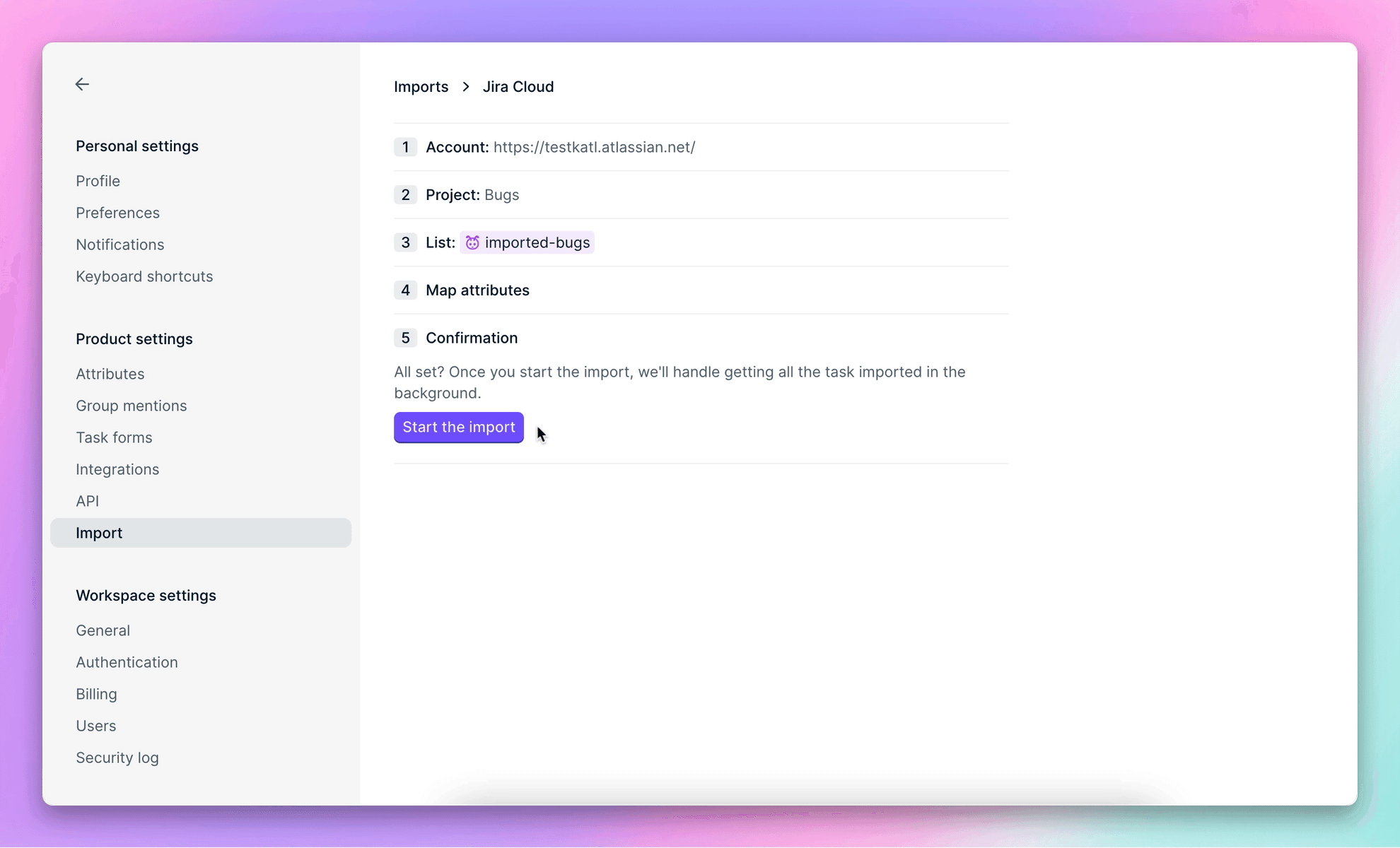 FAQ
What you might be looking for in Height if you're switching from Jira:
More features like sprints, sophisticated reporting tools, automations, and additional integrations are all on our roadmap.

Advanced permissions and other Enterprise level features are also on our radar.

Although there's a mobile web version of Height, we don't yet have full-fledged mobile apps for iOS and Android. We do plan to support these in the future.
Something else? Email us at support@height.app if there are other features you're looking for.
Try the demo
Get a feel for how you and your team can use Height to organize tasks and get things done.
Get your own workspace for free.
Height is the all-in-one project management tool
Real-time tasks, chat, and powerful customization to get everyone on the same page.
Get your own workspace for free.