Edit attributes faster than ever ⚡️
Bulk-update the options of your attributes by multi-selecting them and then moving or removing them in a single action.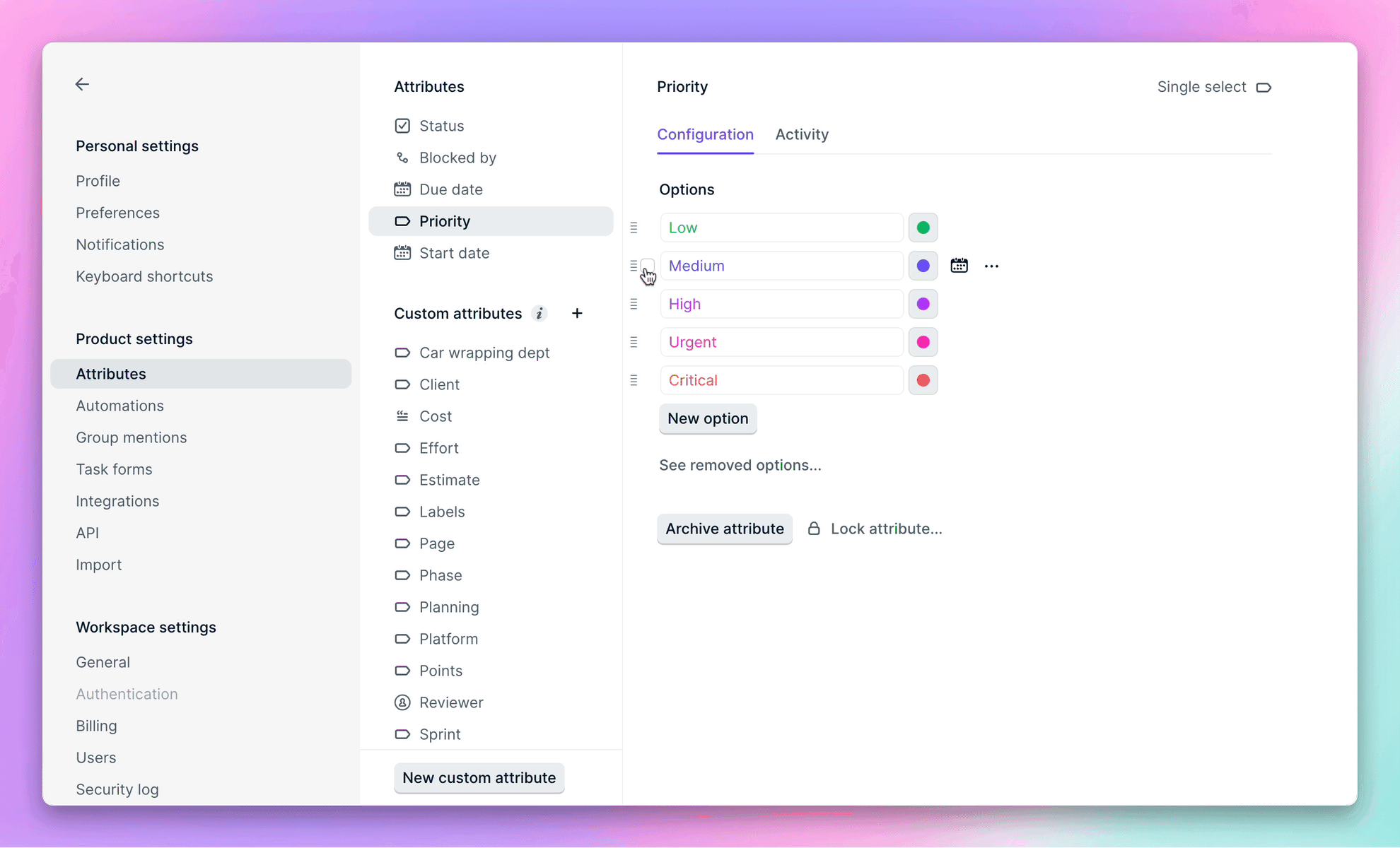 Improvements & bug fixes
Fixed a bug where Kanban subtasks were being shown under the wrong parent in the list view.
Resolved an issue with duplicating task forms to allow editing and saving.
Fixed a bug to allow guests to access the task when invited from the task's Share menu.
Fixed a bug with task form colors not being shown in the task form.
Fixed a bug where newly created tasks were not visible after deleting tasks from a previous import.
Improved the speed of search queries by up to 20x.
Enabled adding and editing domains to personal workspaces.
Fixed a bug to allow deleting of Slack crossposts in the correct workspace.
Updated the description update modal to accommodate longer descriptions.
Fixed a bug where the task relationship custom attribute was not saving the reverse attribute.
Fixed a bug where markdown in task form descriptions was not correctly formatted.
Fixed a bug that showed an error page when you renamed a list.
Fixed a bug where attribute name set to " " was uneditable.