Draft product updates in a flash with Copilot Release Notes ✍️
Writing product updates this week? Whether you call them changelogs, release notes, release logs, or whatever — with Copilot Release Notes you can now draft a complete write-up of what your team's been working on, in seconds. Try it for yourself; all it takes is a few clicks.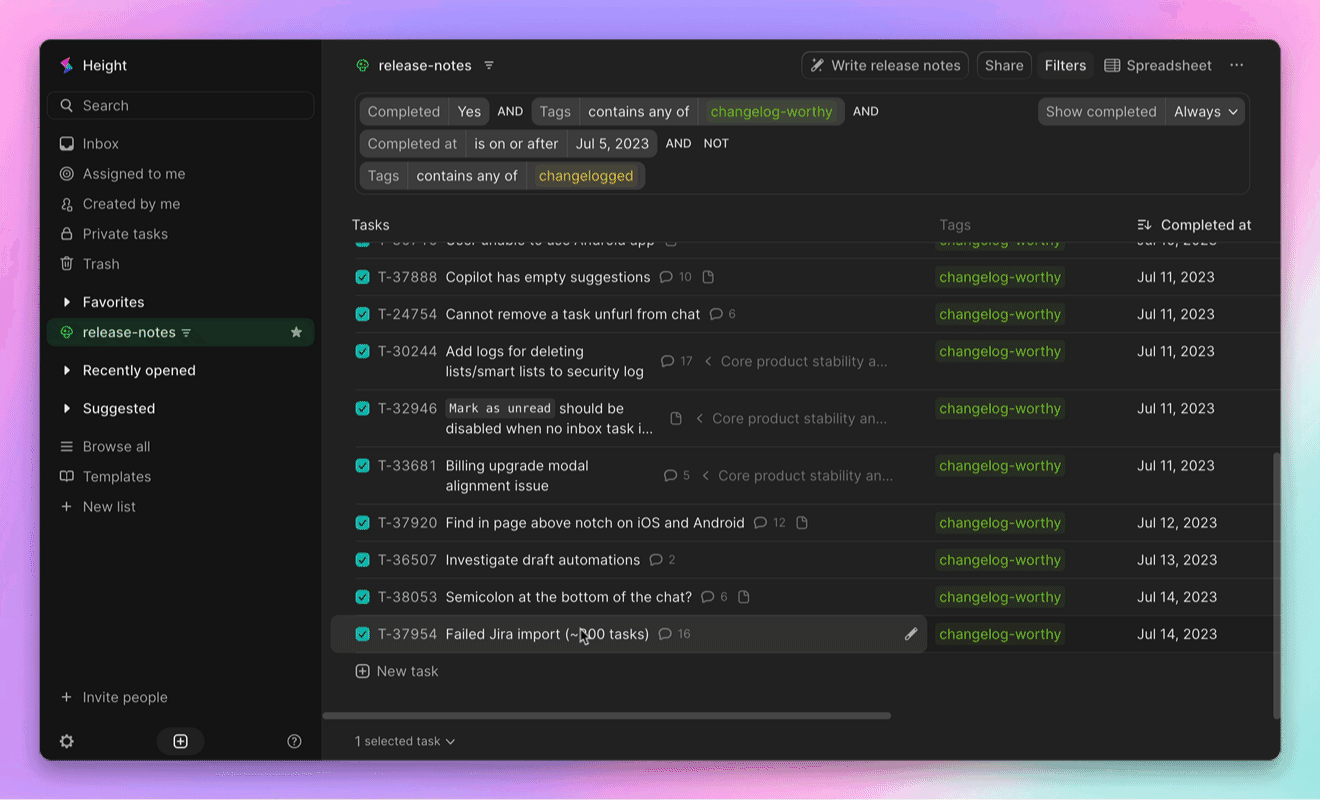 Stay focused without missing a thing via hourly snooze options 😴
Sometimes important inbox notifications happen at just the wrong time. With new 1 hour and 3 hours snooze options, you can stay focused on what's in front of you and rest assured important notifications don't slip through the cracks.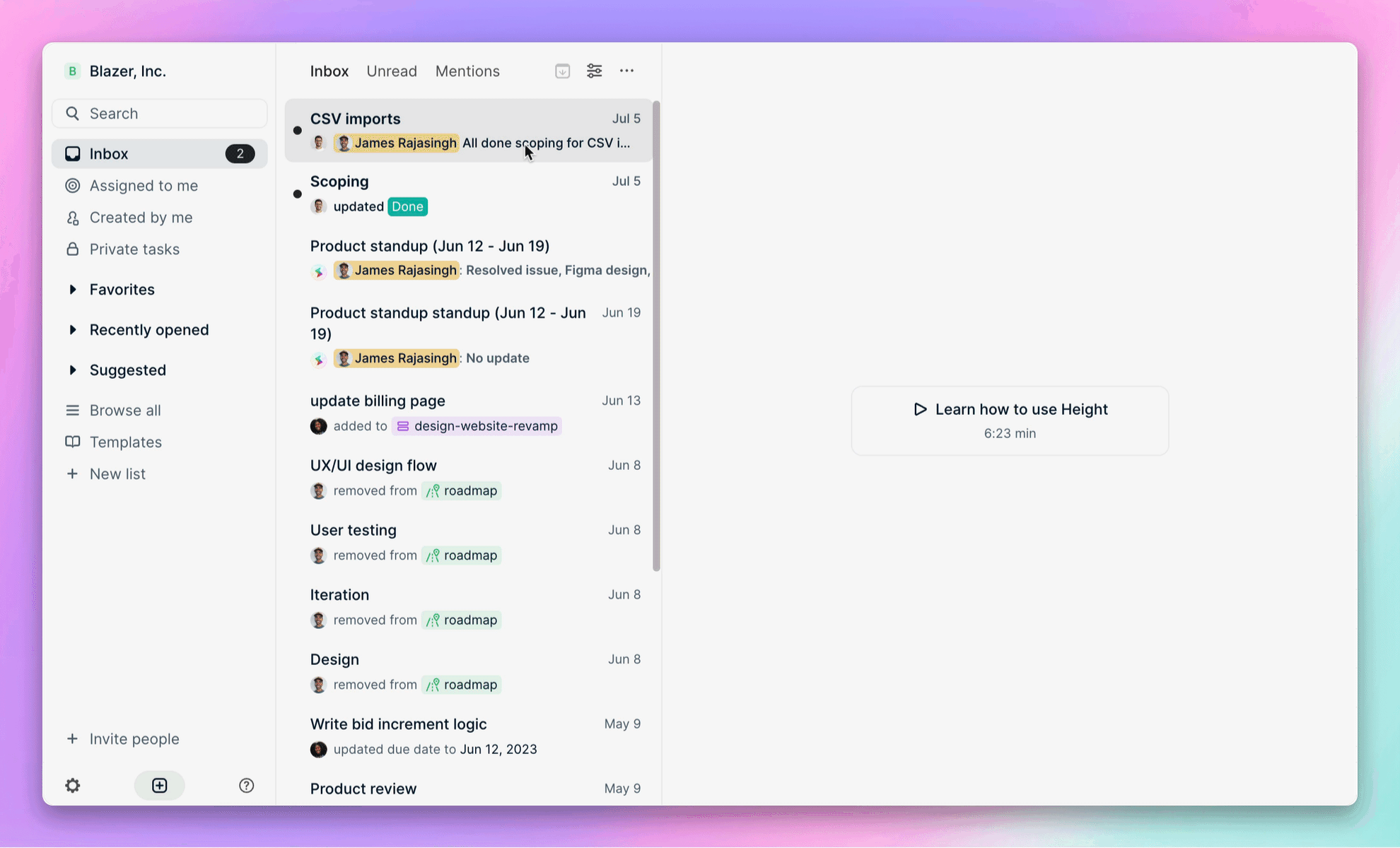 Update admin designations on the fly 💫
Admins can now modify the roles and access levels of other admins from Workplace settings → Users.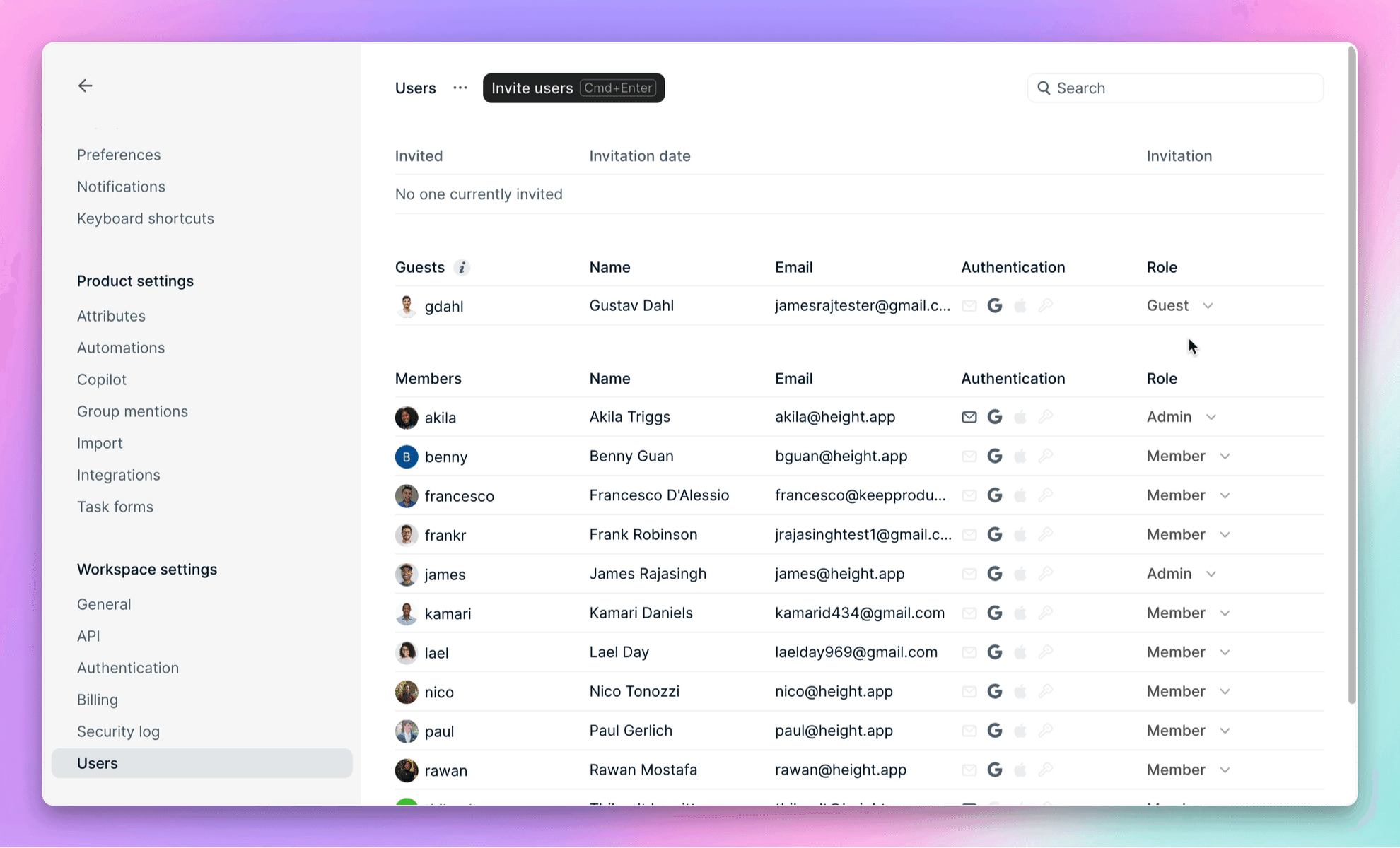 Improvements and bug fixes
Fixed an issue where the chat was not accurately reflecting read indicators for users.
Disabled automations will now use a caution icon instead of a red dot to provide a clearer visual cue.
Updated the copy for automation states to be more specific inside the activity log.
Fixed an issue with the Google Sheets integration that prevented workspaces from being linked to a sheet.
Standardized the connection settings across all integrations.
Fixed an issue that was allowing users to select the Mark as unread option when no inbox task was selected.
Fixed an issue that was preventing some users' access to the Android app.
Fixed a visual glitch that was causing numbers after nine to be too wide to fit the bubble in chat.
Fixed an issue that was preventing users from removing a task unfurl from chat.
Fixed an issue that was causing Jira imports to fail.
Fixed a bug that was causing a semicolon to appear at the bottom of the chat.
Fixed an alignment issue with the billing upgrade modal.
Fixed the width and positioning of Find in page on mobile.