Duplicate task forms
Make a copy of an existing task form to set up new forms faster than ever.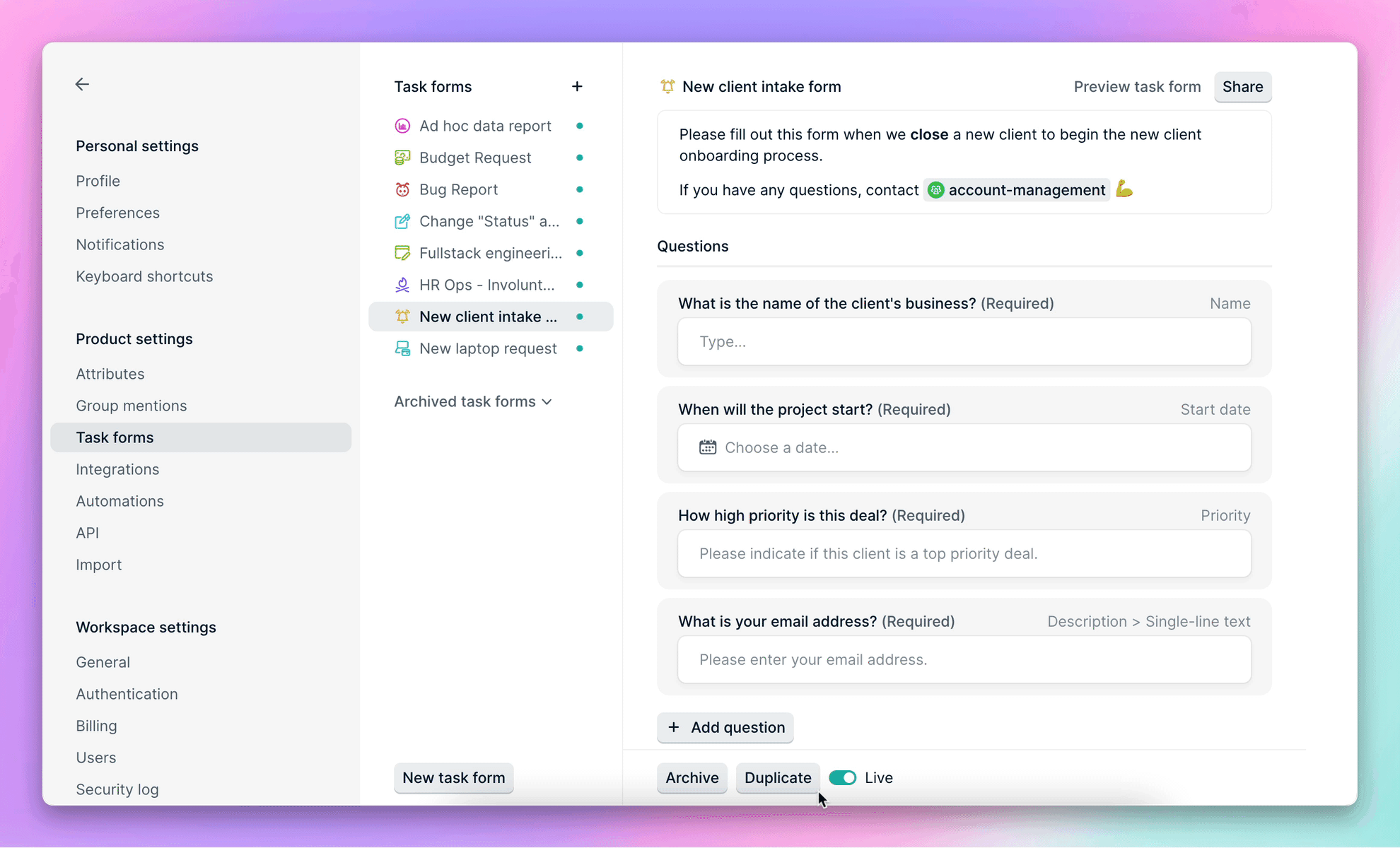 Reopen (or don't!) completed tasks when linked to a new PR
Choose whether you want completed tasks to be reopened when linked to a pull/merge request from the GitHub and GitLab integration settings pages.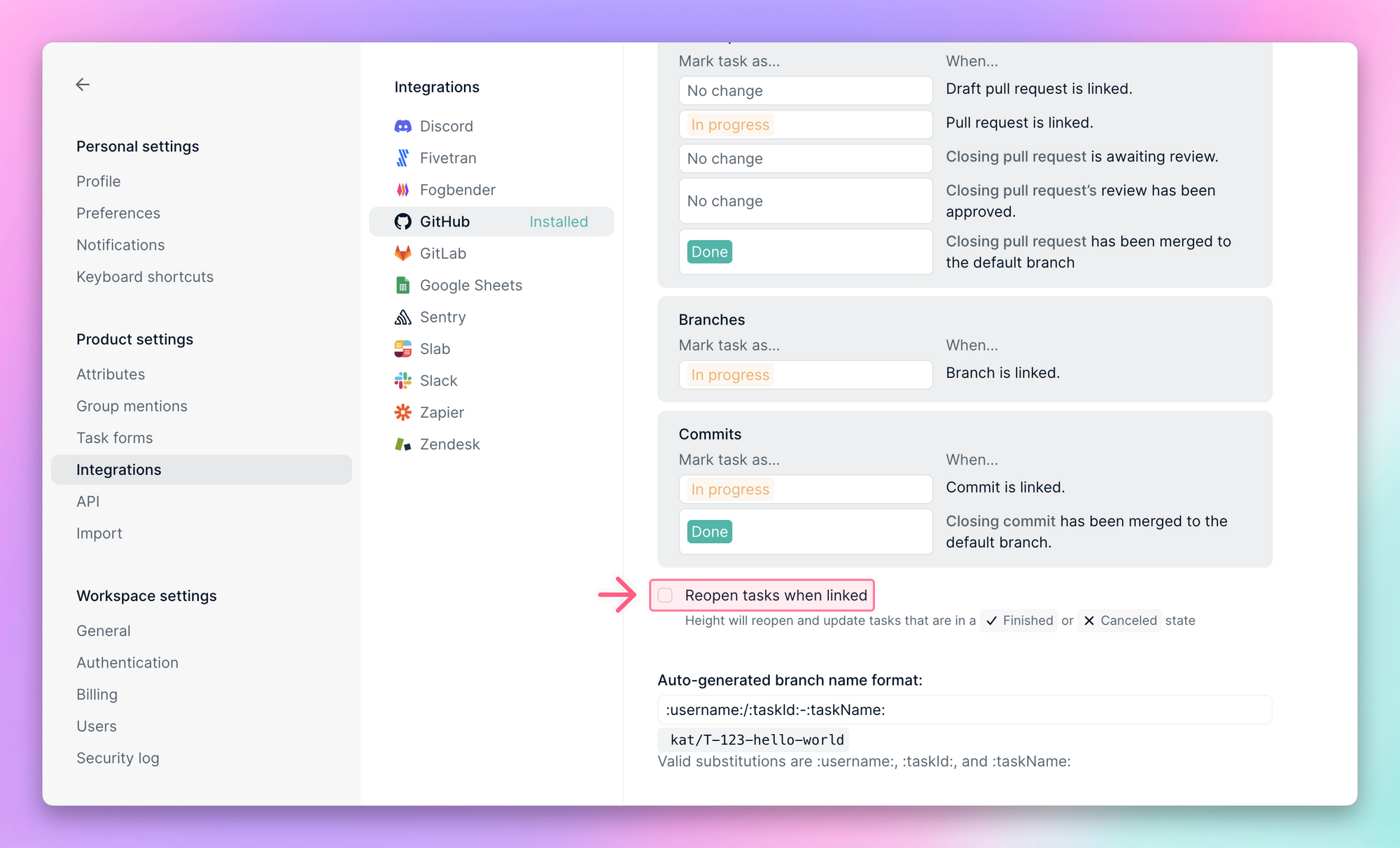 Improvements & bug fixes
Added support for collapsing "Show more" subtasks when clicking outside the timeline in Gantt charts.
Fixed an issue with viewing attribute activity histories.
Fixed a bug with deleting Korean characters in task names.
Fixed an email rendering issue in Superhuman.