Find what you're looking for faster 🔍
Hop to where you need to go more quickly by finding recently opened tasks, lists, and searches as soon as you open your search bar.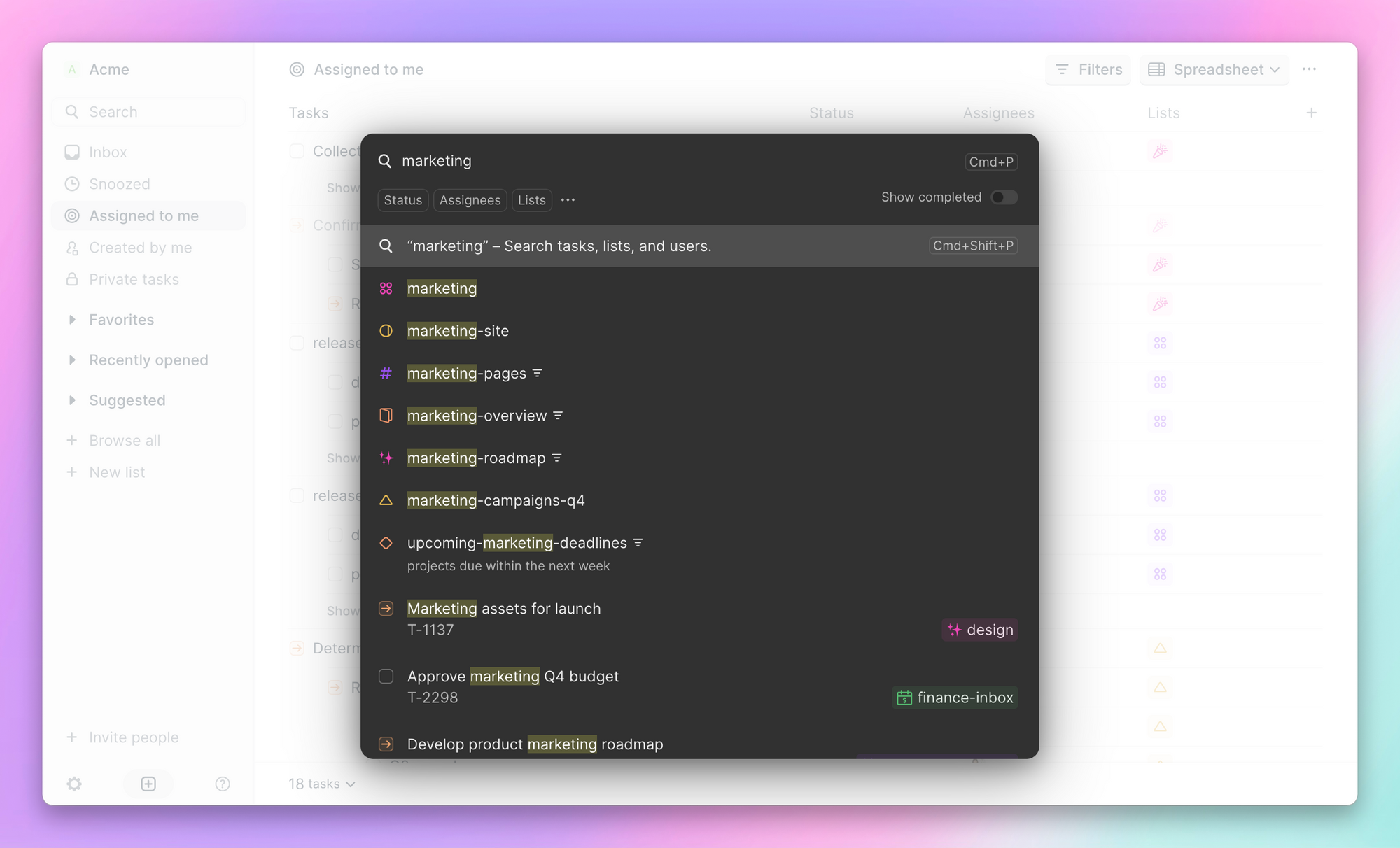 Quickly preview and select the best visualization for your list
Pick the right visualization — Gantt chart, spreadsheet, Kanban board, or calendar — right from the get-go when you create a new list.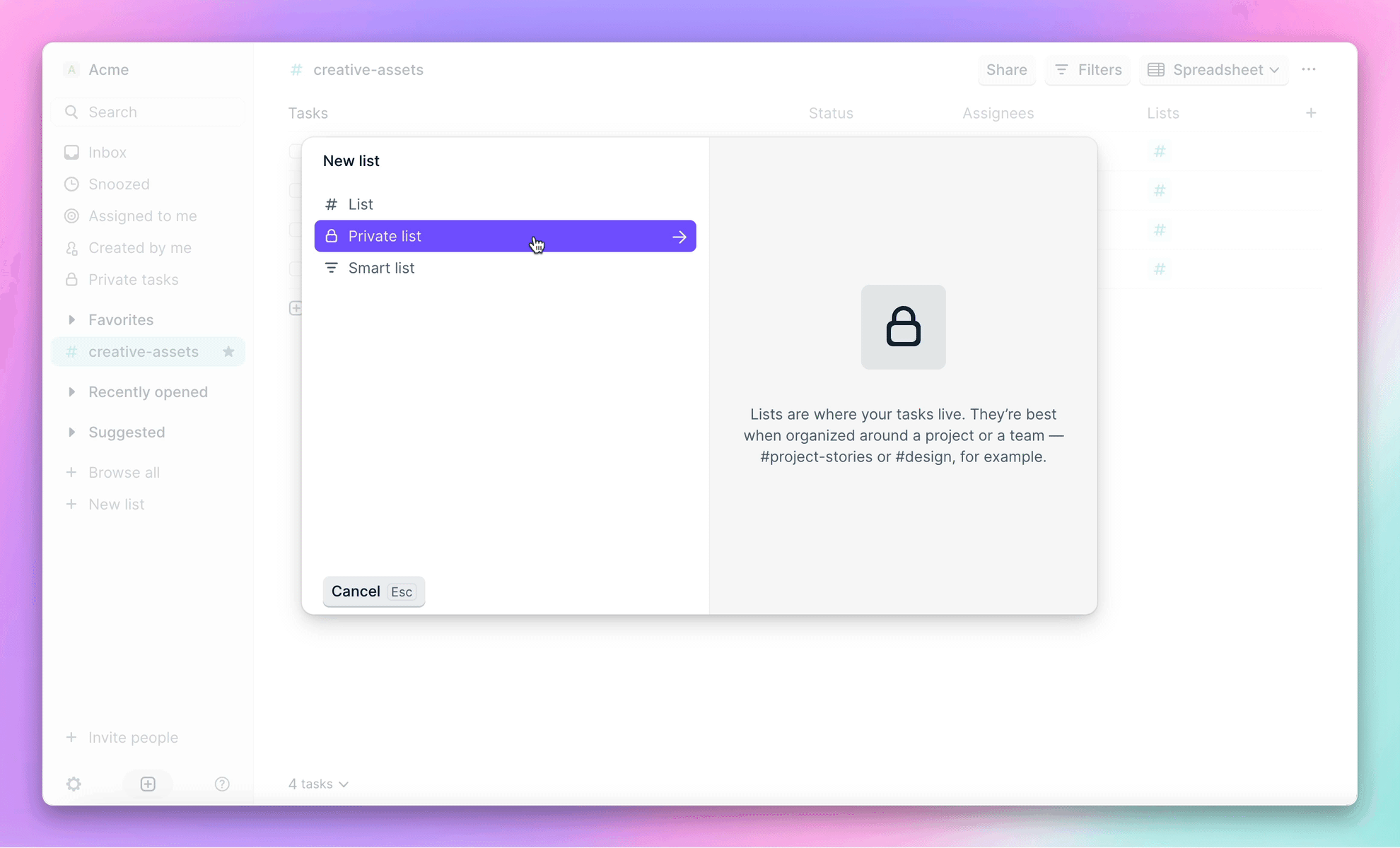 Improvements & bug fixes
Added support for setting a task icon for tasks created via a task form.
Fixed a bug with the iOS app that was causing the app to crash when trying to save photo from task chat.
Fixed a bug where subtasks where appearing under wrong parent task.
Updated CSV import process to not create new tasks for empty rows.
Fixed a bug where the shortcut to Collapse/Expand subtasks wasn't working.
Fixed a bug where a task was showing its own ID instead of the parent task ID on lists.
Fixed a bug with the attribute footer not staying pinned to the footer.
Adjusted the new list modal preview and the web task forms padding.
Fixed a bug where text on the marketing website was displaying over images.