Help your team file better tasks with Height Copilot 💫
Powered by chatGPT, Height Copilot asks all the right questions to help you capture essential information in your task. You and your team members can concentrate on creating magic through your work with all the key details in place, thanks to Copilot's suggestions and questions.
Once you've finished your conversation and answered all the questions, Copilot will summarize the key details into one concise paragraph for easier review 📝
Enable or disable Copilot from Workspace settings → Copilot.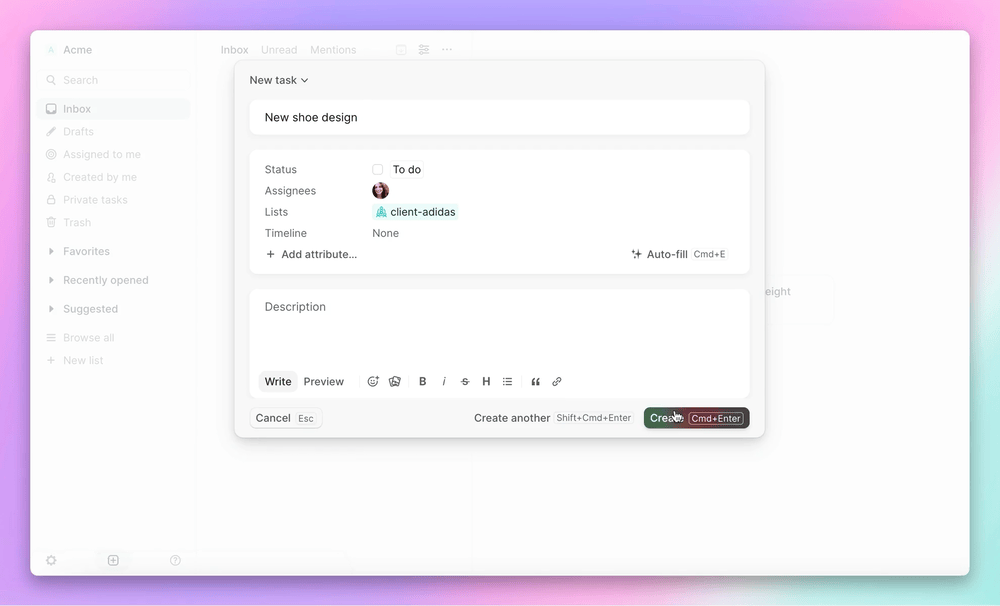 Collapse and summarize sections in Kanban to digest critical info effortlessly
Customize your lists to highlight the essential details you need in Kanban, Gantt and spreadsheets. Collapse sections and present tailor-made summaries, like Count Tasks sectioned by "Assignee", during sprint planning.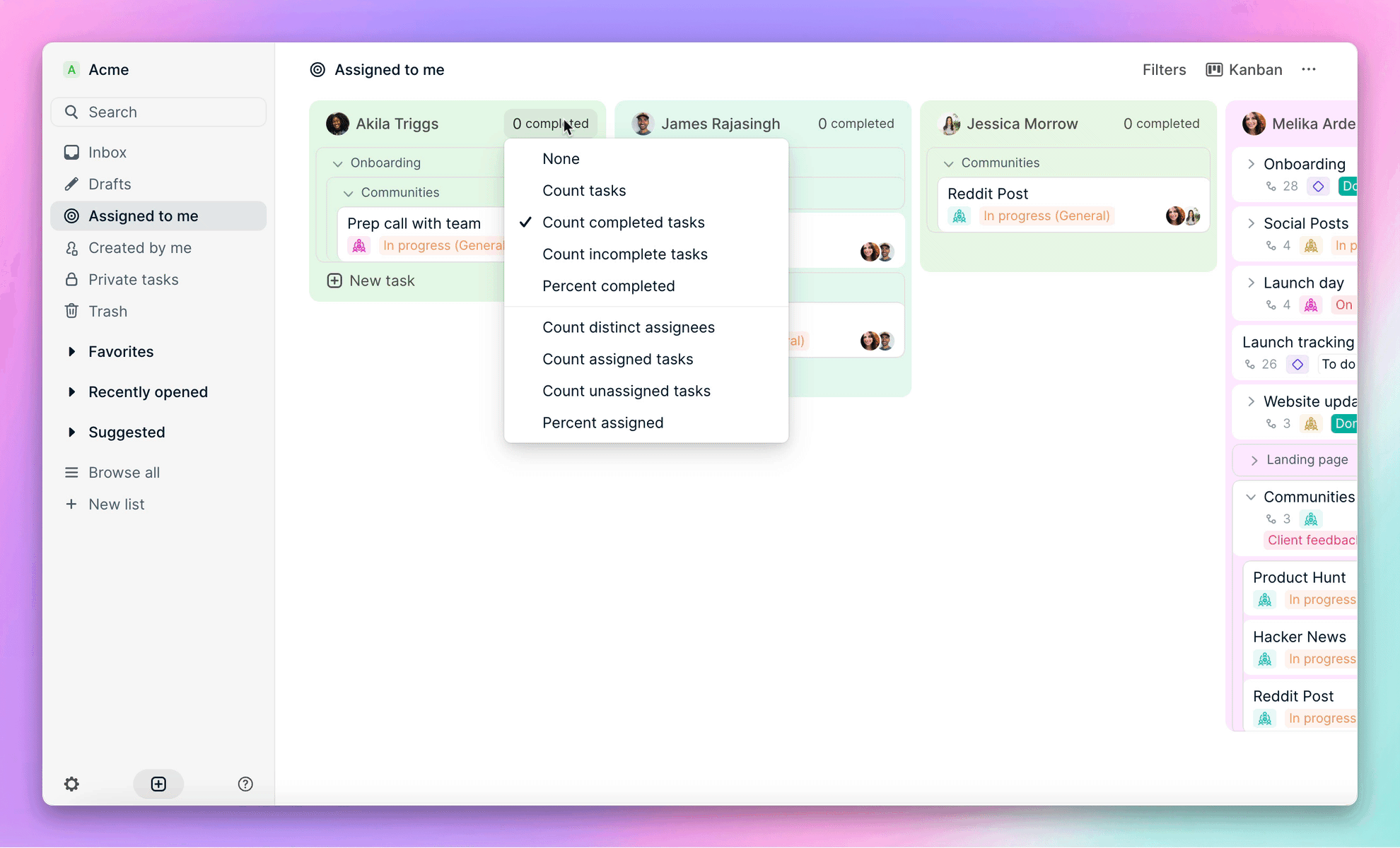 See how long tasks are taking at a glance
Gain a deeper understanding of how your time is being spent with our new default task duration attributes, empowering you to track and improve productivity, such as analyzing team estimates against actual task durations for future planning 🔍
These new attributes include:
Completed in (created date → completion date)
In progress for (in progress date → completion date)
Delayed for (created date → in progress | completion date)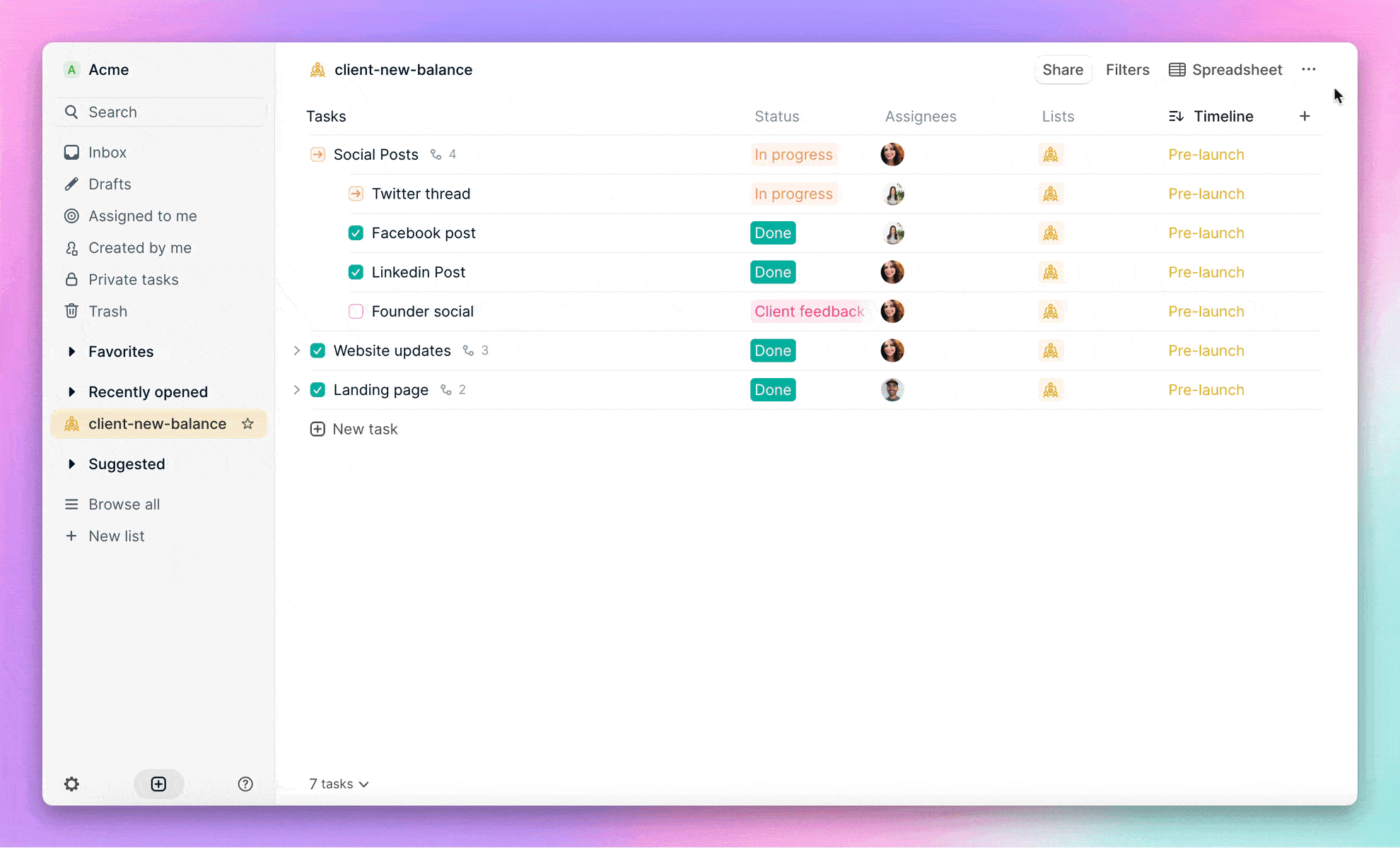 Improvements & bug fixes
Task IDs are now included when exporting lists as CSV.
Automatically suggest list name when importing projects or boards from Asana, Monday, or Jira.
Fixed a bug where Height Copilot was ending conversations with null.
Fixed a bug causing statuses to not show up in status dropdown of automation triggers or filter bars.
Fixed a bug where Remove Reviewers was not an automation action.
Resolved a bug where users could not remove/edit a link in a list's description.
Fixed a bug that caused the list 'Description' input area to be too small when duplicating a list.
Resolved a bug causing a typo in command/shortcuts onboarding task.
Fixed a bug where pinned messages in the chat were no longer showing up as yellow.
Fixed a bug with the Zendesk integration that wasn't allowing users to submit a task form after editing lists.
Updated our admin settings to no longer allow for an admin be changed to a guest if it results in the workspace having no admin.
Fixed a bug causing Figma links to not load properly.
Long list names on toolbar in the mobile app are collapsed.
Adjusted the bottom padding for the automation settings page footer.