Get up to speed faster with Copilot Catch-ups
With our newest Copilot feature, you'll be able to effortlessly catch up on key points and progress without spending time scrolling and reviewing every single message.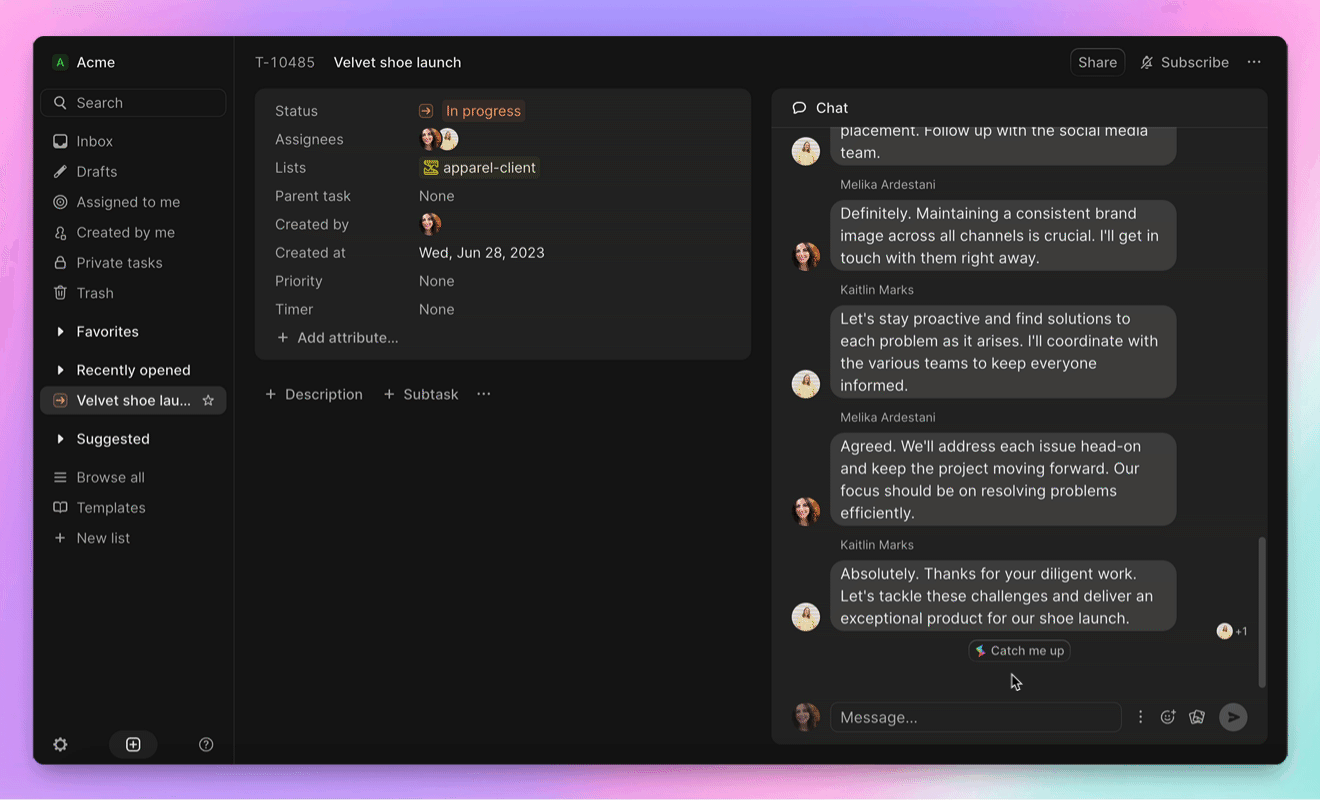 Enhanced security and collaboration at scale with our new Business plan
We're excited to roll out our new Business plan, crafted to support growing companies of 50+ to excel at every project.
Now you can get tighter security using Single Sign-On (SSO), more room for files, and unlimited automation on tap, all without the enterprise-grade price tag. Learn more here.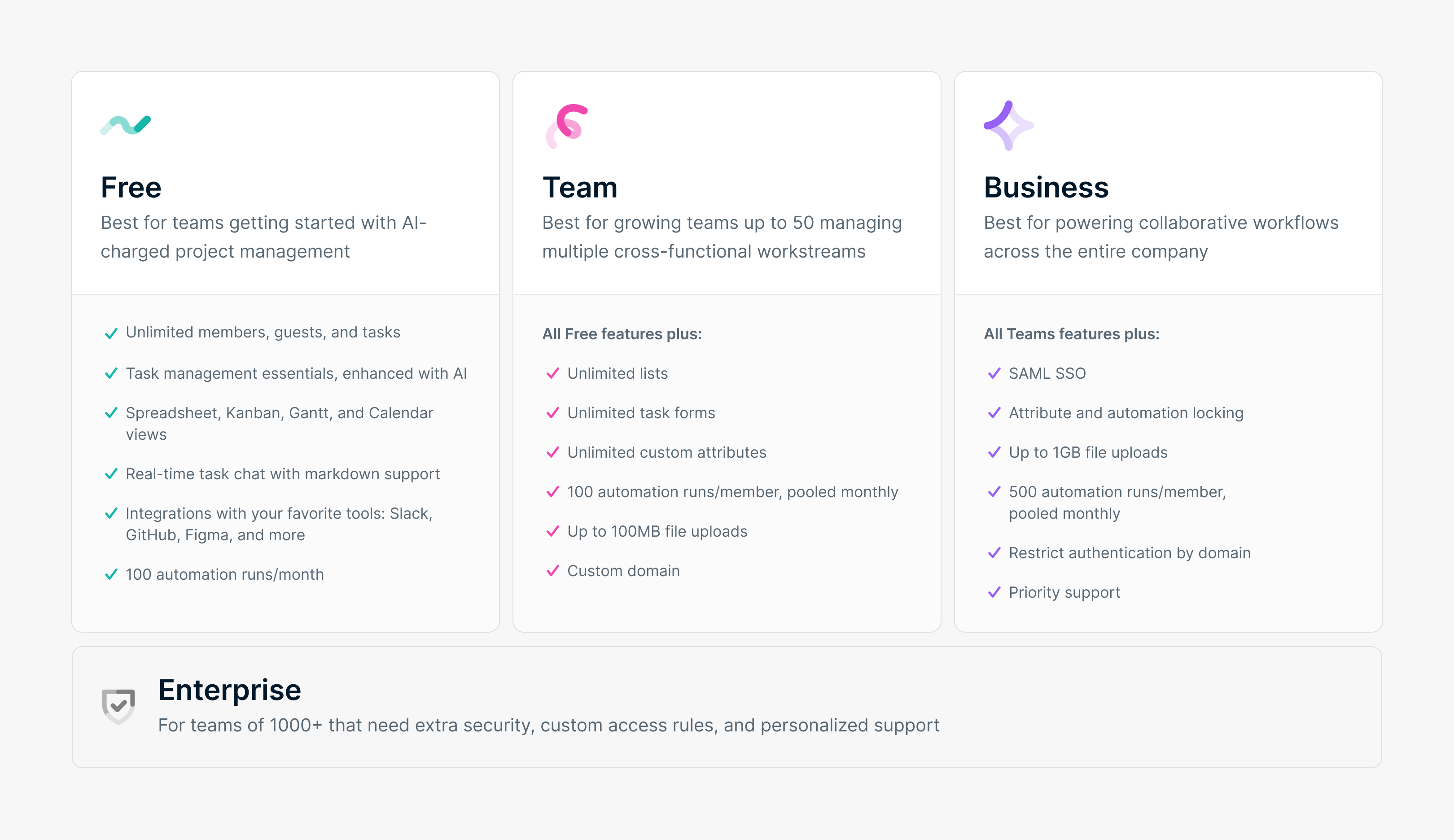 Visualize your project timelines with or without weekends
Tailor your calendar views to show or hide weekends — your project timelines will more accurately reflect the way you work each week.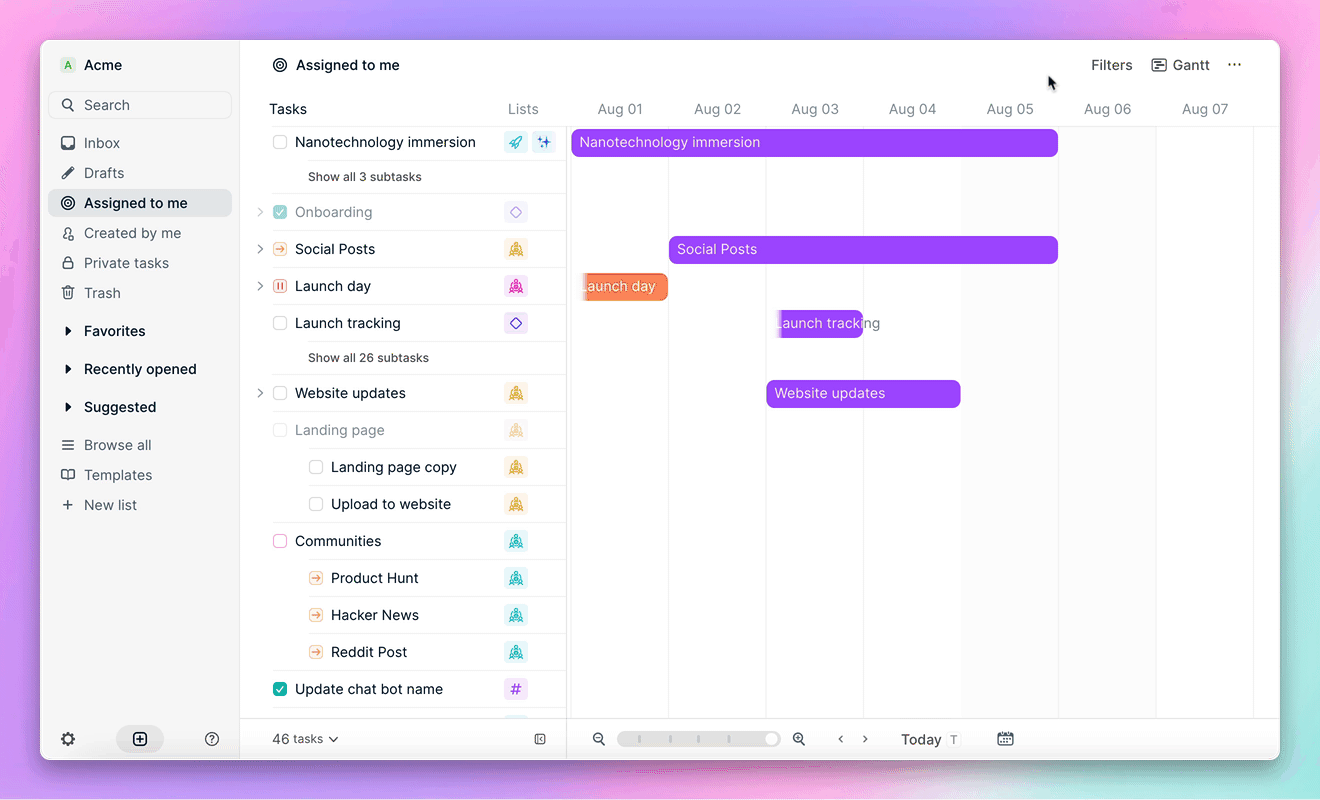 Improvements and bug fixes
Resolved an issue where users weren't able to unlink tasks in the Figma extension.
Resolved an issue with mapping the Task name attribute during CSV import.
Fixed an issue where the menu on our mobile website was not scrolling properly.
Fixed an issue where the task order for newly created tasks in the list was not being saved.
Resolved a spacing issue for Tasks without a date in the Calendar view's UI.
Fixed the alignment issue of our buttons when using Safari.