Refreshed attribute settings page
We've tided up the attribute settings page by moving the attribute's activity log to another tab, and moved creation of a new custom attribute into a modal.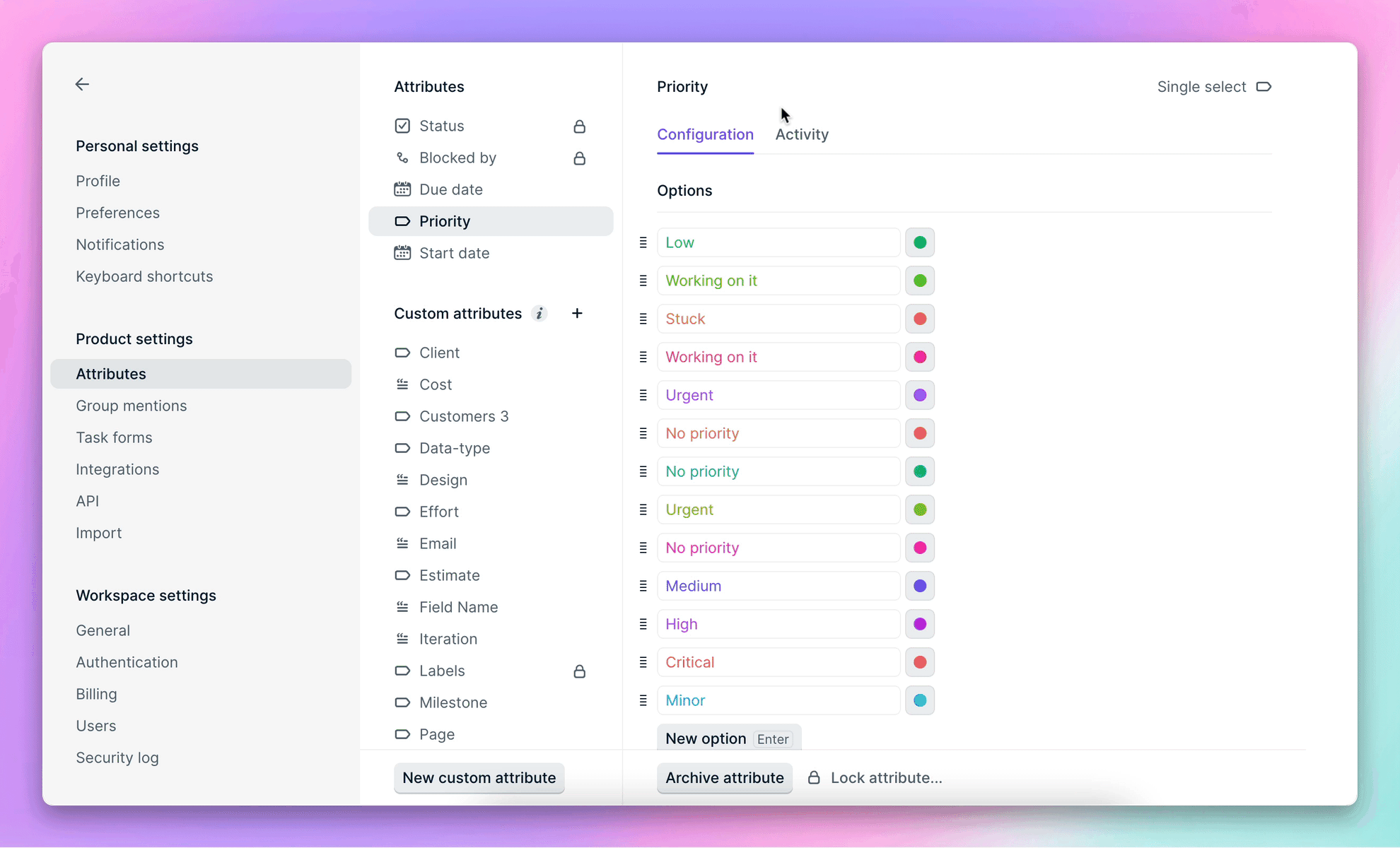 Improvements & bug fixes
Extended expiration of email codes to 30 minutes.
Fixed a bug where task form modals didn't always show the confirmation modal when you clicked outside the modal to dismiss.
Fixed the padding of quoted text replies.
Fixed an issue where drafts for deleted tasks still show in the Drafts view count.
Fixed an issue where the app would crash if you're looking at a list and lose permission for it.
Fixed an issue where completed tasks were still being displayed when "Show completed" is toggled off in the search modal Cmd+P.
Fixed a bug where the date picker doesn't hide if you use Tab .
Fixed an issue that prevented you from being able to rename lists.
Fixed a couple typos in the Slab integration description on our integrations landing page.
Reduced motion when opening modals and menus.
Fixed a bug where the Discord integration feature to "Avoid more channels" didn't work.
Fixed a bug that caused sectioning in Inbox to not work correctly.