Why we think you'll love Height
Here are a few key features that make Height different from tools like Asana:
Powerful GitHub
&

GitLab

integrations
Keep tasks up-to-date automatically

Whenever a commit, a branch, or a pull request is updated, you can choose to update the linked tasks with a specified status.

Sync comments

Non-technical people can know what's happening on GitHub or GitLab without an account.

Auto-generated branch names

Start developing your feature by creating a branch that's going to be automatically linked to the task.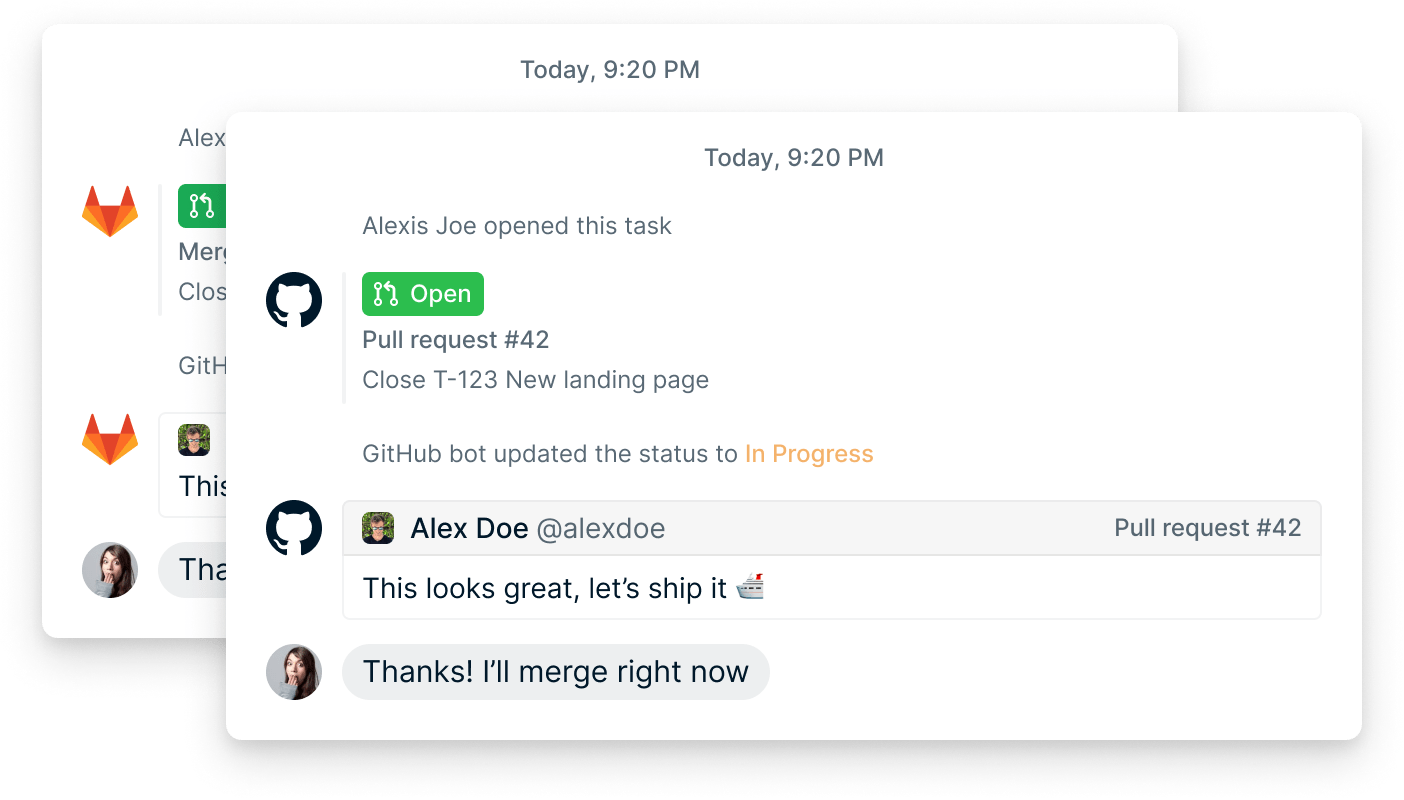 Smart filters
Height's dynamic filters make it easy to find all tasks that fit certain criteria you set. Filter your tasks to find all the design tasks due within the next month, or see all the high priority projects across the entire company in one view.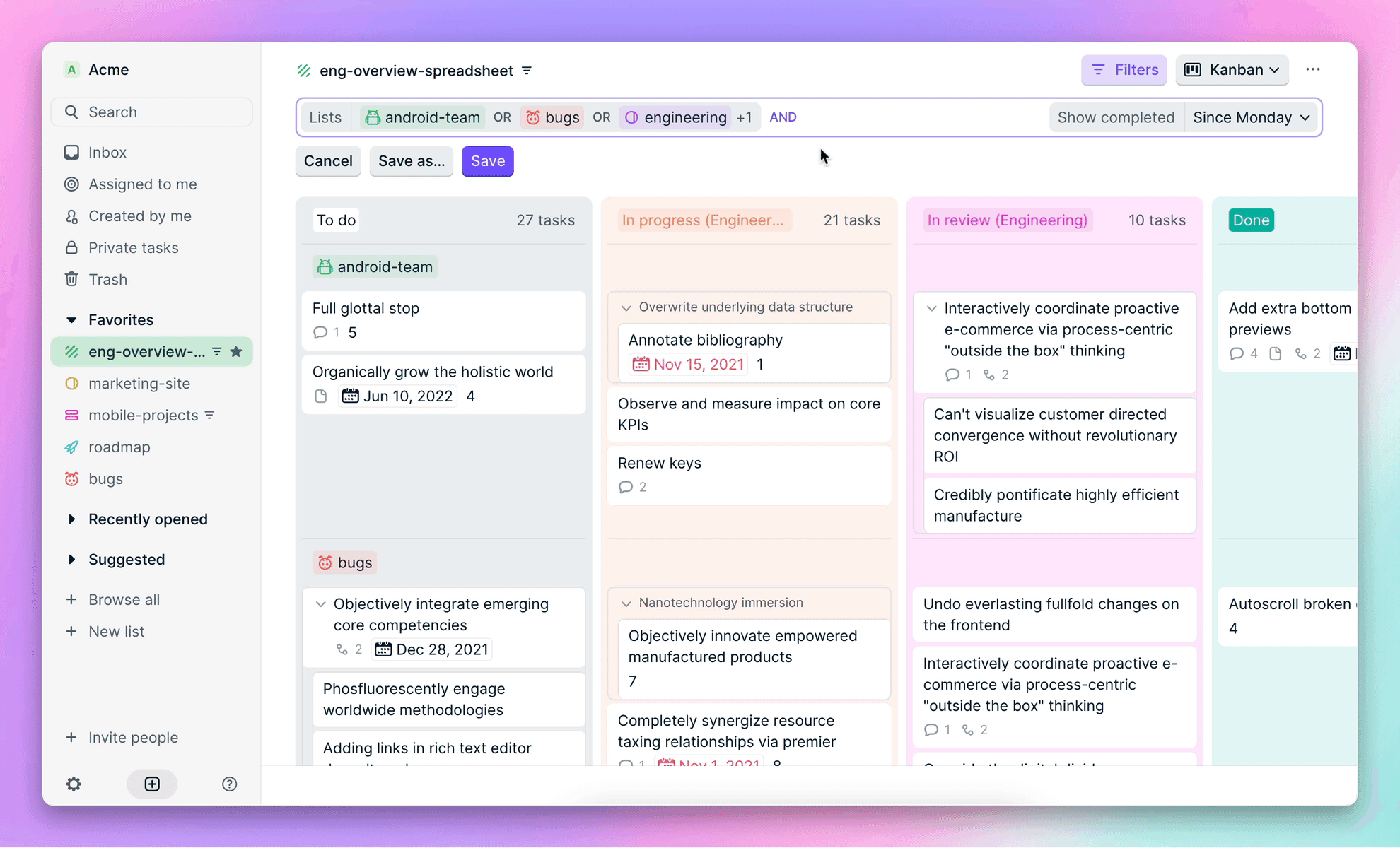 Cross-org projects
Tasks in Height live on as many lists as you want, making it easier for different teams to collaborate on cross-org projects.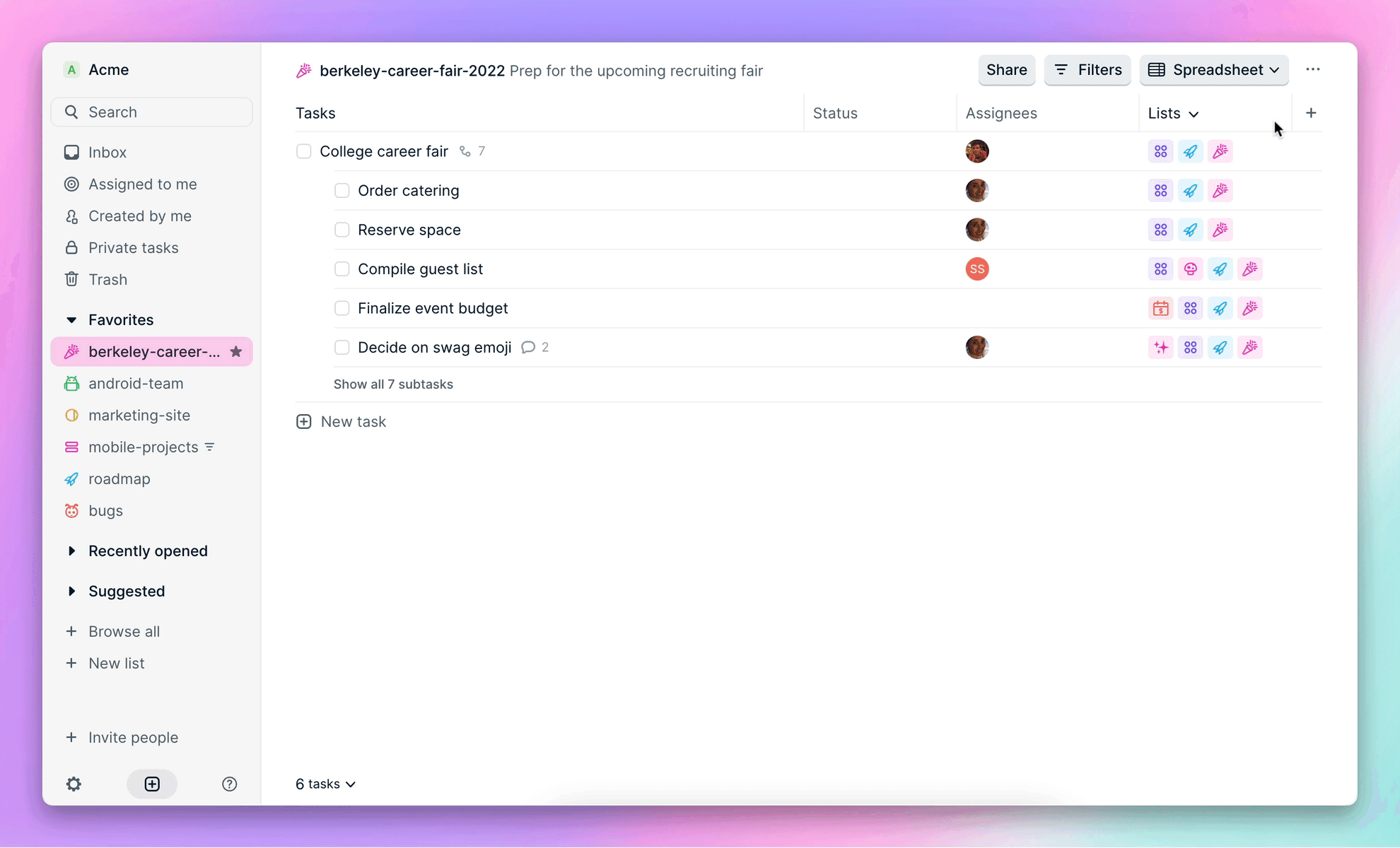 Command and shortcuts
Power users will love the command palette and customizable keyboard shortcuts, and people new to project management will immediately feel at ease with lists that look and feel like spreadsheets.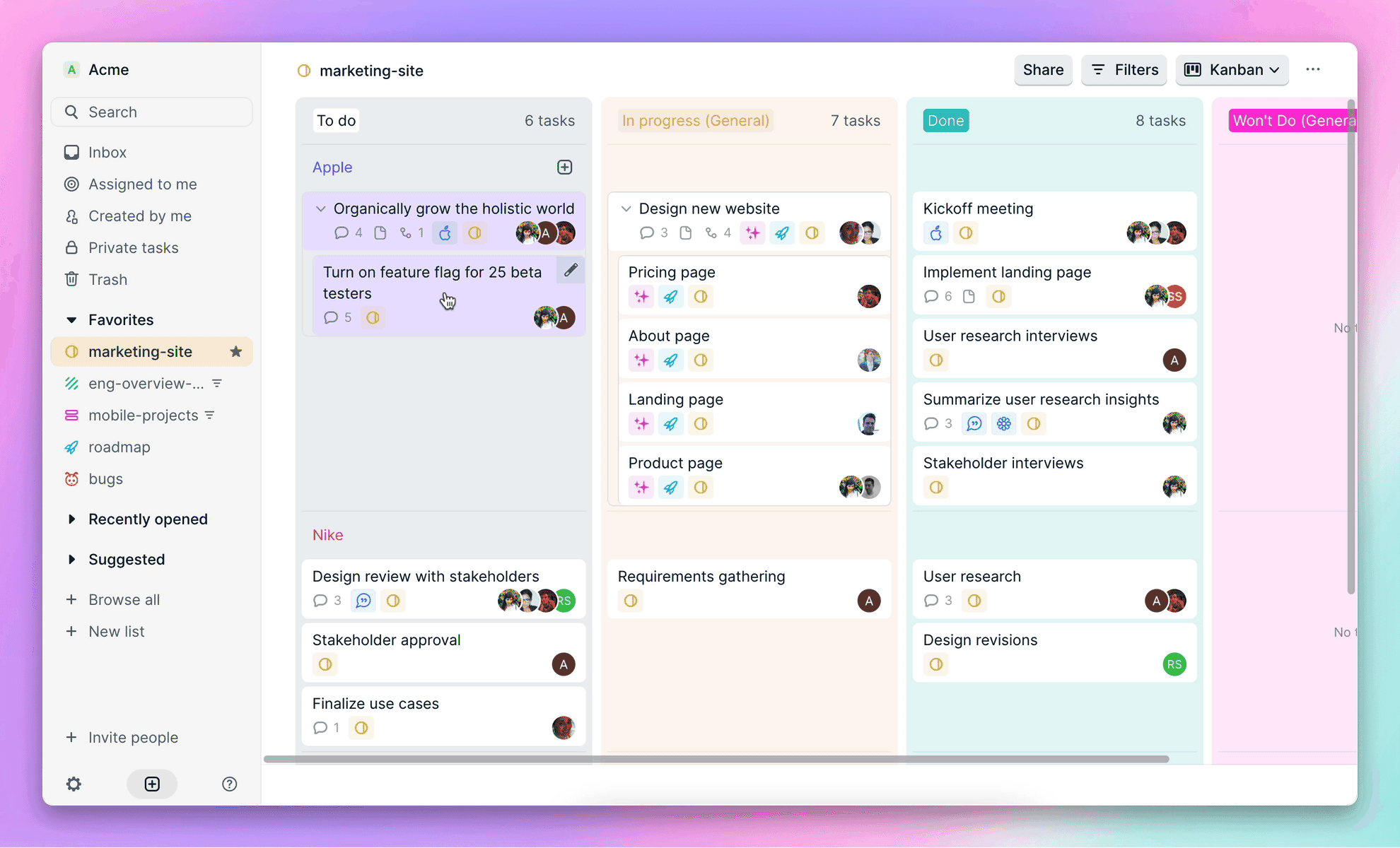 Imports your tasks from Asana
Migrate your existing projects from Asana to Height by importing CSVs.
In Asana, just click on the project menu and select "Export/Print → CSV". This CSV can then be imported to Height from Product settings → Import → CSV.
FAQ
What you might be looking for in Height if you're switching from Asana:
Although there's a mobile web version of Height, we don't yet have full-fledged mobile apps for iOS and Android. We do plan to support these in the future.

Height doesn't use "Teams" — instead you can organize your tasks any way you like, whether it's by team, by org, by project, by sprint, or anything else.

Additional features like Gantt charts, sophisticated reporting tools, and advanced forms options are all on our roadmap.

For more information, read our help center article about Height vs. Asana
Something else? Email us at support@height.app if there are other features you're looking for.
Try the demo
Get a feel for how you and your team can use Height to organize tasks and get things done.
Get your own workspace for free.
Height is the all-in-one project management tool
Real-time tasks, chat, and powerful customization to get everyone on the same page.
Get your own workspace for free.