Why we think you'll love Height
Here are a few key features that make Height different from tools like Monday.com:
Powerful GitHub
&

GitLab

integrations
Keep tasks up-to-date automatically

Whenever a commit, a branch, or a pull request is updated, you can choose to update the linked tasks with a specified status.

Sync comments

Non-technical people can know what's happening on GitHub or GitLab without an account.

Auto-generated branch names

Start developing your feature by creating a branch that's going to be automatically linked to the task.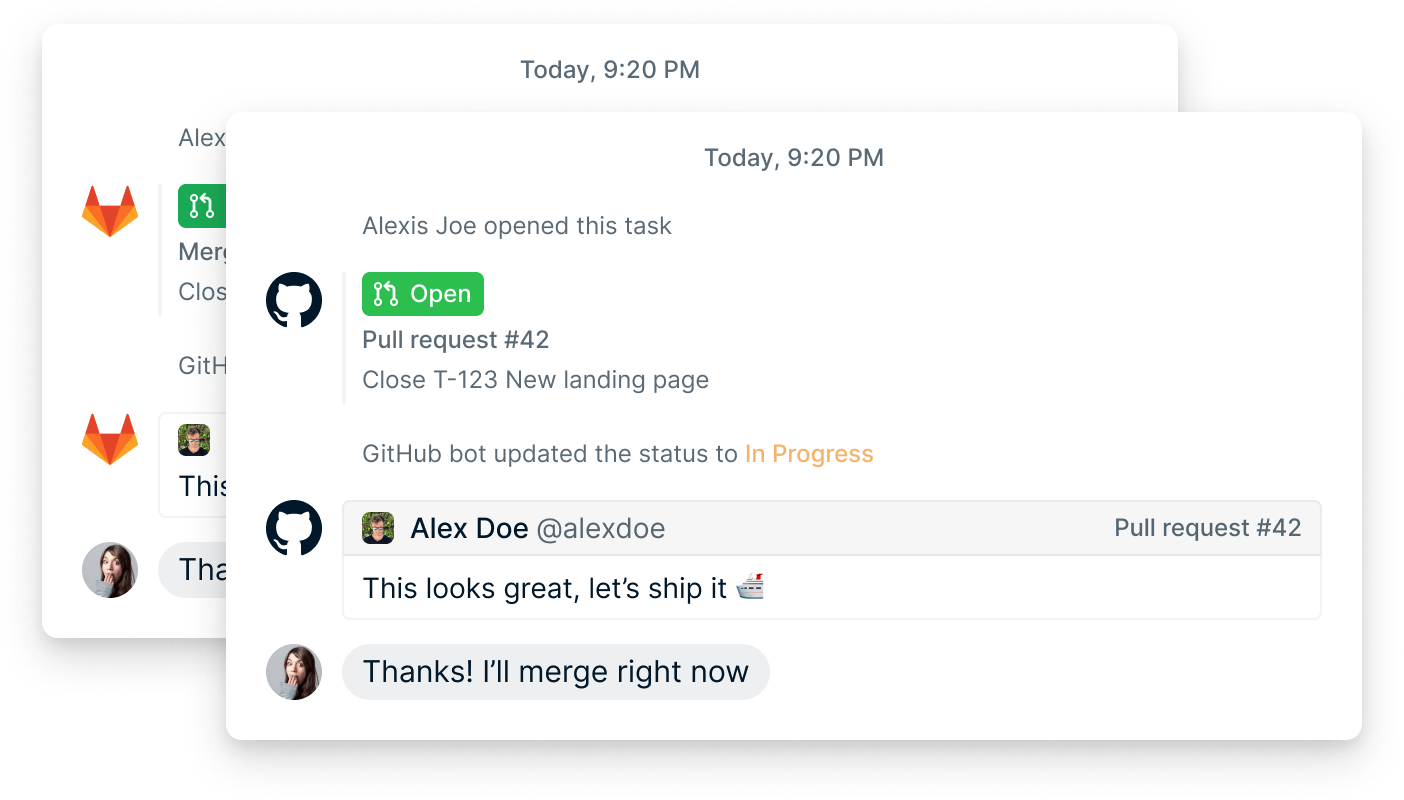 Dynamic search filters
Dynamic search filters not only enable you to quickly find the tasks you're looking for, but also bulk update them in one fell swoop. Keeping your tasks up-to-date has never been so easy.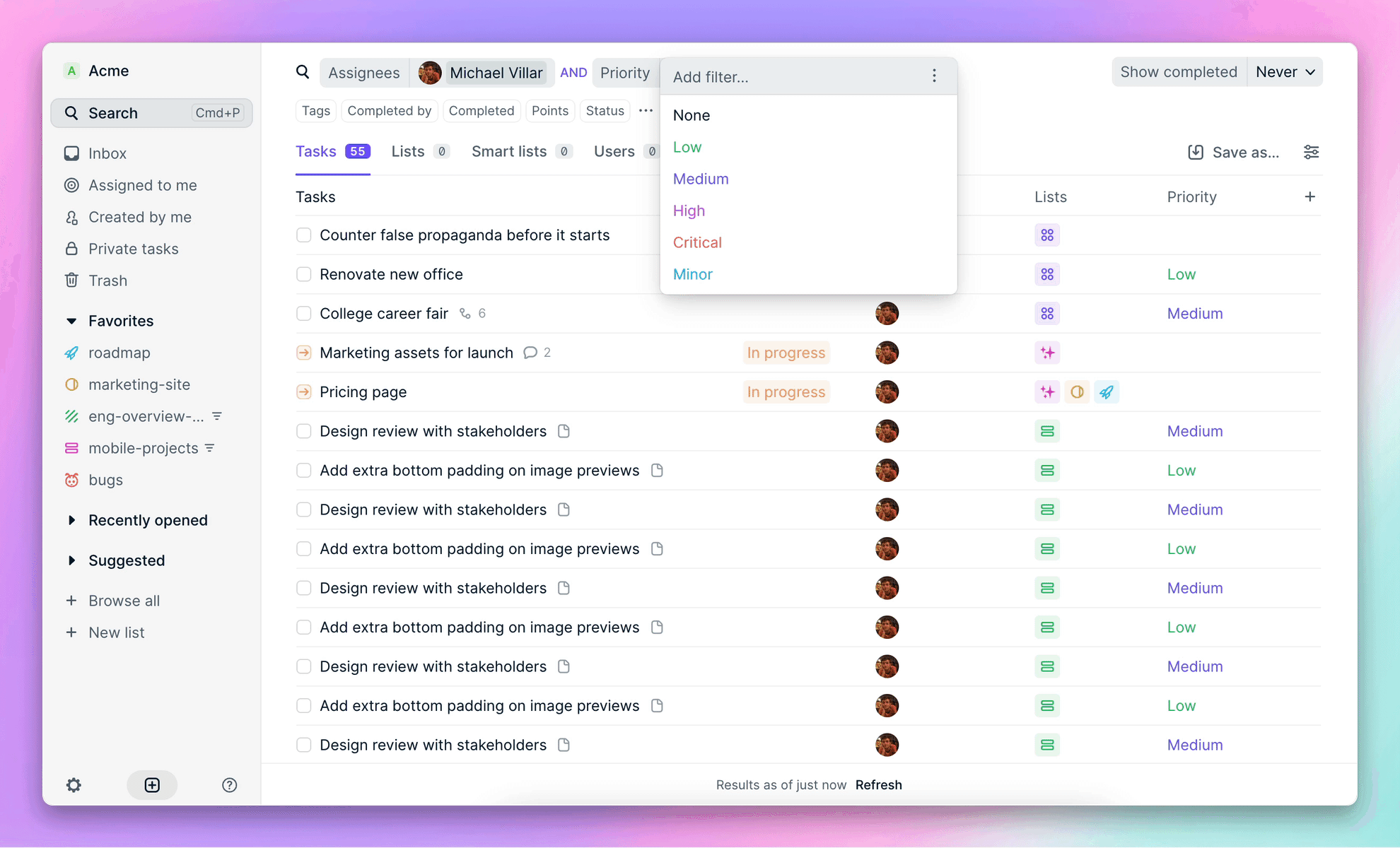 Smart lists
Smart lists give managers and people who work across multiple teams and projects a way to track all of their work in one tidy view.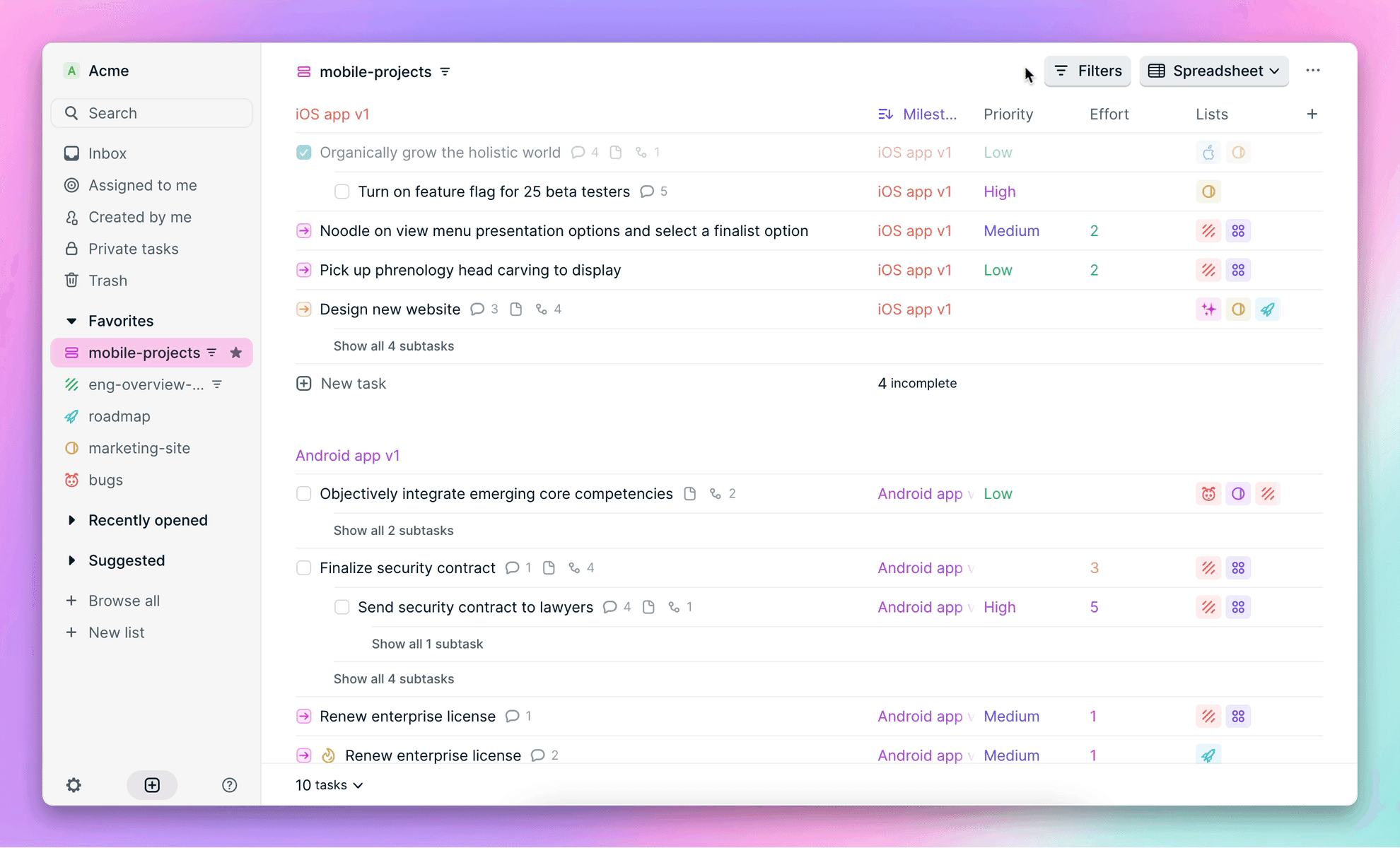 Command and shortcuts
Power users will love the command palette and customizable keyboard shortcuts, and people new to project management will immediately feel at ease with lists that look and feel like spreadsheets.